So, can we mix and match vaccines?
As the first dose recipients of the AstraZeneca vaccine started to reach the 12-week mark in May, a lot of people were dismayed that they wouldn't be able to receive the second jab in a timely manner. A lot of conversations began to revolve around "well, what happens to my immunity?" or "can't we use another vaccine as a second dose?" and at the time, there weren't much scientifically sound answers to ease people's nerves. 
The dearth of the second jab of AstraZeneca vaccine for over 500,000 in Colombo was largely due to the Indian COVID surge shutting down Serum Institute exports in late March. As India hurried to absorb all its domestic production to stop a calamitous third wave, a large number of developing countries, including ours, were left without a way forward. 
In December, Russia & the UK began a study of the safety & efficacy of following up a first AstraZeneca dose with a Sputnik booster and in the UK & Spain, researchers started studying the effects of a follow-up Pfizer booster.
Short answer: The jury is still out on exact findings but some preliminary data is available: side effects were more pronounced in intensity (however not severe and no hospitalisations) and higher antibody levels were seen after a Pfizer booster. 
Want more details? Read on: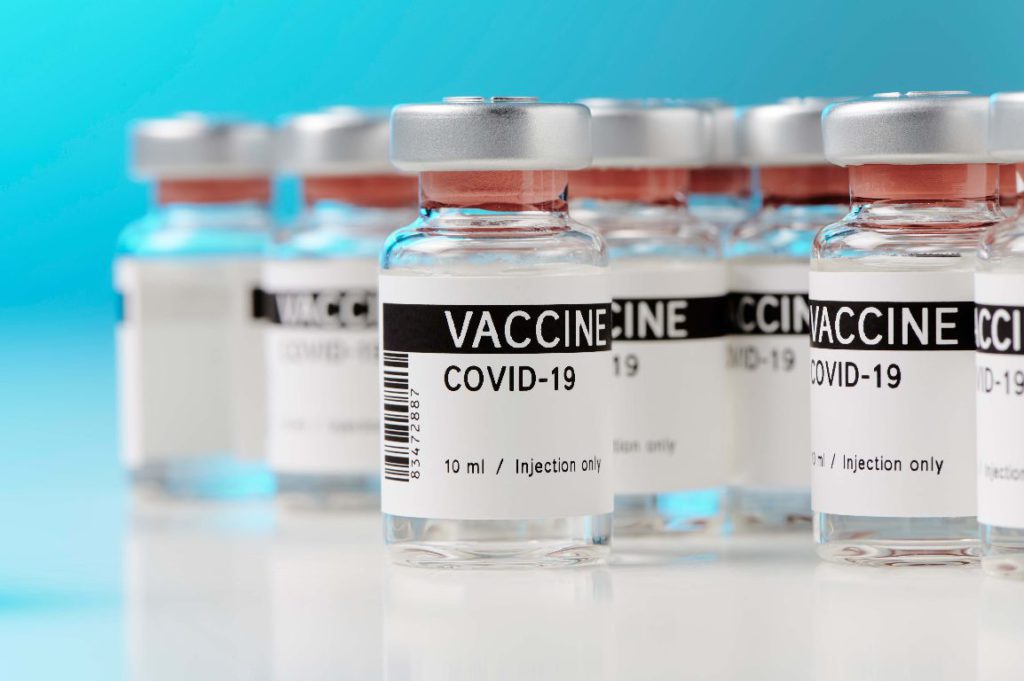 What do we know about safety?
In a UK trial, of the ca. 460 people (median age of 50+ years) that received the AZ jab and then a Pfizer booster 28 days later saw greater intensity in post-second jab side effects than those that received a second AZ dose ("control group"). 
More people felt feverish, had chills, felt fatigued, had joint pain and muscle aches in the study group than in the control group. Most of these effects were felt in the first 48 hours after. Efficacy data has not yet been made available. 
Safety and efficacy data of a booster shot being administered after 84 days is expected in June.
What do we know about efficacy?
A study by the Carlos III Health Institute in Madrid enrolled 663 people who had received the AstraZeneca first dose to receive the Pfizer second dose after eight weeks. The control group did not receive any booster shots. 
The results showed a much stronger immune reaction producing a higher level of antibodies in the Pfizer group than they did with the first dose of AstraZeneca. No severe side effects were reported.
What about a Sputnik booster? 🇷🇺
In December 2020, the UK & Russia began to partner on a study to test safety and efficacy of mixing these two vaccines. On May 28th, Russia announced a hold on it's mix and match trial with Sputnik as the national ethics committee awaited further data.
What about a Sinopharm booster? 
No data is available at the time of publication however Bahrain has allowed mixing with a second dose of SinoPharm.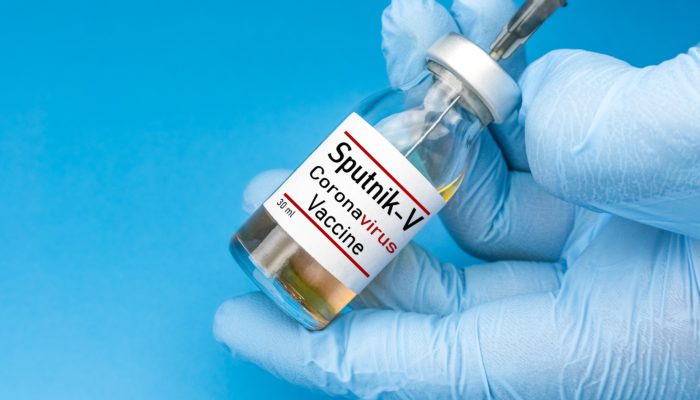 What are other countries doing?
Some countries have already begun allowing a second dose of mRNA to supplement the first dose of another brand. On 1st June, Canada's National Advisory Committee of Immunization announced it would allow second doses of mRNA to be administered to those that received the first dose of another brand of vaccine. 
Bahrain, Finland, France and Norway had begun allowing second doses of mRNA to be administered to those with AstraZeneca first doses.
What about us in Sri Lanka?
The health authorities have not approved the mixing of vaccines in Sri Lanka at the time of publication. The government is attempting to procure the shortfall of AstraZeneca doses by any means possible and has signed an agreement with Pfizer for 900,000 doses for delivery in July. 
The recent crowdings and altercations at AstraZeneca vaccination drives serve to be more harmful than helpful when limiting the spread of COVID19. Until sufficient data is available and vaccines are approved & available for mixing, we believe it's most prudent for those that received the first AZ dose to adhere to strict COVID19 protocols, limit travel as much as possible and avoid crowded gatherings. 
If you or a loved one have been diagnosed with COVID19 and are awaiting transfer to an intermediate care centre or government facility, oDoc Home Care is available for you. 
With oDoc Home Care, you receive daily calls from a medical doctor for symptom monitoring & medical advice, a wellness bundle including gloves & masks, a pulse oximeter and blood pressure monitors. Click here for more details. 
Sources
Shaw, R., et al (2021) Heterologous prime-boost COVID-19 vaccination: initial reactogenicity data., The Lancet., 397:2043-2046. 

Callaway, E (2021) Mix-and-match COVID vaccines trigger potent immune response, Nature Magazine

Miller, A (2021) Canada recommends mixing and matching AstraZeneca, Pfizer and Moderna COVID-19 vaccines, CBC

Explained: Which are the countries allowing you to mix Covid-19 vaccines?, Indian Express (2021)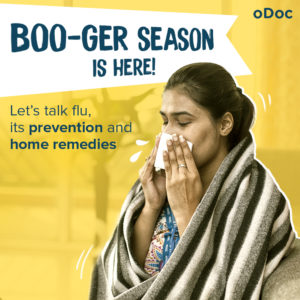 Boo-ger season is here! Let's begin by defining flu (short term for influenza) because it's usually misunderstood as fever or cold. Flu is a common
Read More »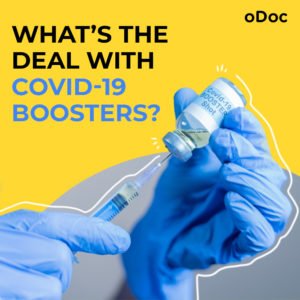 As Sri Lanka rolls out its COVID19 booster program, we break down the answers to your most pressing questions. Firstly, what is a booster? A
Read More »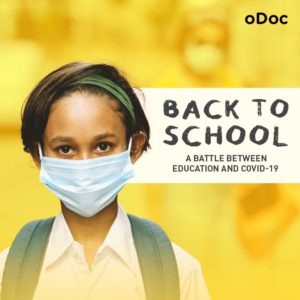 Back to School – A Battle Between Education and COVID-19 Students are finally returning to school. But as parents, many are worried about COVID-19 safety.
Read More »
Channel a doctor in just three taps
දැන්ම oDoc ඩවුන්ලෝඩ් කරන්න