Understanding the dynamics - breastfeeding, pregnancy and COVID vaccines
As Sri Lanka rolls out its vaccination program, the questions have shifted from "Which vaccine should I get?" to "Should pregnant and breastfeeding women get vaccinated?" 
The answer in short: Yes, everyone should get vaccinated when offered the chance.
For a more detailed answer on how the vaccine affects pregnant and lactating women, read more below.
Breastfeeding and vaccinations 🤱🏾
Women who have recently given birth or are still breastfeeding should get the vaccine. 
Initially, the clinical trials for the COVID-19 vaccines currently in use did not include women who were breastfeeding. So, there was no clinical data on the safety of vaccines in lactating women, effects of the vaccine in breastmilk production and the consequences on the baby. However, now according to the WHO and new research, lactating women can receive a COVID-19 vaccine.
Recent reports have shown that breastfeeding women who have received COVID-19 vaccines have antibodies that pass on to the baby via breast milk, helping in protecting the baby.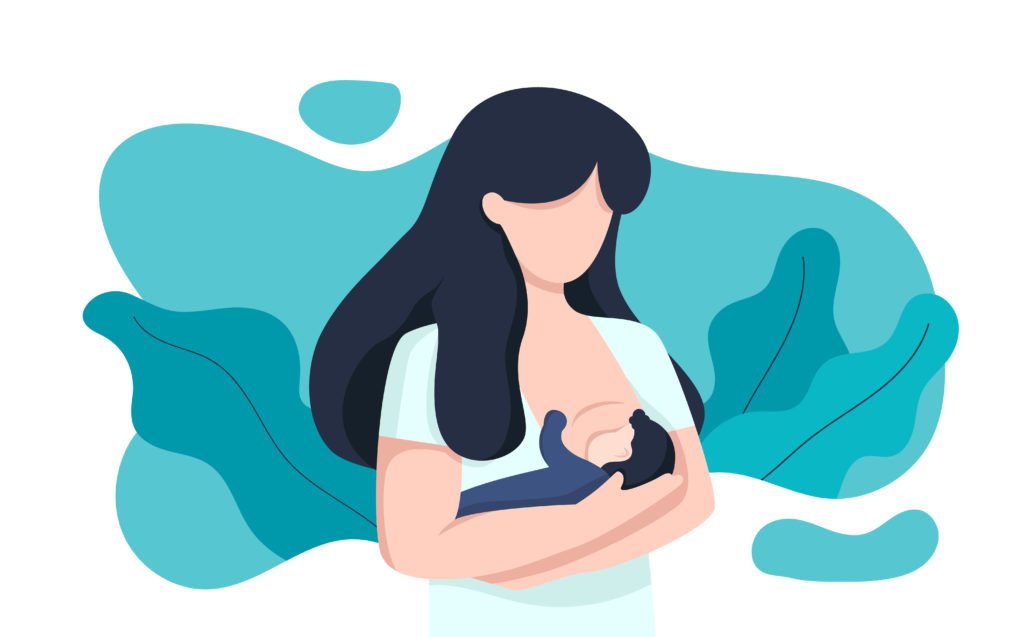 A study conducted in Israel with thePfizer-BioNTech vaccine, with 84 breastfeeding women, showed that IgA antibody (the first line of defence when exposed to an infection) secretion was present as early as 2 weeks after vaccination in the breast milk. This was followed by a spike in IgG antibody (important for remembering the virus to prevent future infections) 1 week after the second dose in the breast milk. This suggests a potential protective effect against infection in the infant as these antibodies are passed on to them via the milk. No mother or infant experienced any serious adverse event during the study period.

More data is needed to understand what protection these antibodies provide to the baby. Even though the studies on breastfeeding and vaccinations are not advanced, the present data shows no indication of harm to the mother or child.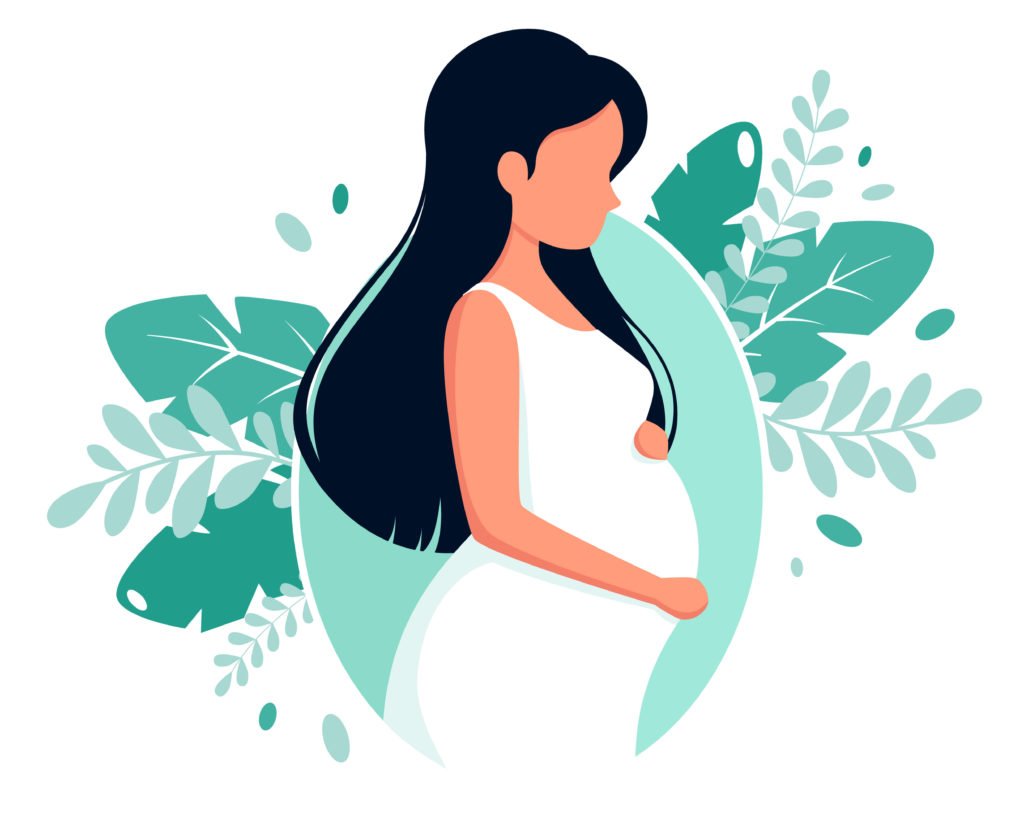 Pregnancy and vaccinations 🤰🏾
As with many other vaccines, the effects of the COVID-19 vaccines on pregnant women have not been studied extensively yet. However, health professionals assess the risks of COVID19 vs. the COVID vaccine when deciding whether pregnant women should receive the vaccine. 
Pregnant women with any of the following conditions are at a higher risk of contracting severe COVID than women who are not pregnant: 
have underlying health conditions (for example diabetes, high blood pressure or asthma)

are overweight

are aged 35 years or over
Preliminary findings in a study conducted in the US on the effects of mRNA vaccine in pregnant women did not show obvious safety signals among pregnant women who received mRNA Covid-19 vaccines compared to the control group.
It must be noted that injection-site pain was reported more frequently among pregnant women than among non-pregnant women, whereas other side effects such as headache, chills, and fever were reported less frequently. However, a more detailed and longitudinal study is needed to understand the full impact of vaccination on pregnant women. 
We already know pregnant women are at a higher risk of getting severe COVID and also at a higher risk of delivering a baby prematurely. So in a country like Sri Lanka, where the transmission rate is high, the benefits of getting the vaccine far outweigh the risks. 
Fertility and vaccinations 🌸
Women who are planning to get pregnant in the near future can absolutely take the vaccine. There is no evidence of COVID vaccines affecting fertility or the chances of getting pregnant. So get your vaccine when it becomes available to you. 
If you want more detailed information on getting vaccinated you can speak to one of our on-demand GPs at any time via the oDoc app. If you or your loved ones are showing any COVID symptoms please consult a doctor via oDoc immediately or use the oDoc COVID symptom checker to understand what you should do next.
Sources
Perl, S. H., Uzan-Yulzari, A., Klainer, H., Asiskovich, L., Youngster, M., Rinott, E., & Youngster, I. (2021). SARS-CoV-2–Specific Antibodies in Breast Milk After COVID-19 Vaccination of Breastfeeding Women.

Vaccination Considerations for People Pregnant or Breastfeeding. (2021, June 16). Centers for Disease Control and Prevention. 

Public Health Scotland. (2021, June 18). Pregnancy, breastfeeding and the coronavirus vaccine. The Coronavirus (COVID-19) Vaccine. 

WHO. (2021, June 4). Episode #41 – Vaccines, pregnancy, menstruation, lactation and fertility. World Health Organisation.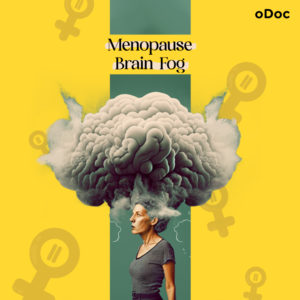 Menopause Brain Fog is real: A Simple Guide with Symptoms and Treatment Women in their 40s and 50s who are just entering the end of
Read More »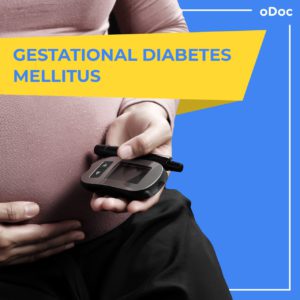 Did you know that gestational diabetes mellitus, also known as GMD, is one of the most common medical complications of pregnancy? What is GMD? Why
Read More »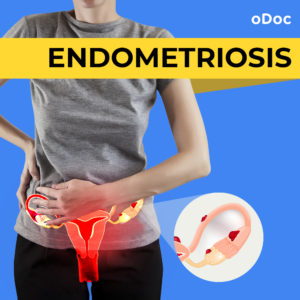 Endometriosis No woman looks forward to "that time of the month." Dealing with nausea, stomach cramps, mood swings, back pains and fatigue, all whilst facing
Read More »
Channel a doctor in just three taps
දැන්ම oDoc ඩවුන්ලෝඩ් කරන්න