Menopause Brain Fog is real: A Simple Guide with Symptoms and Treatment
Women in their 40s and 50s who are just entering the end of their menstrual cycle and the beginning of the menopause phase, watch out for brain fog. In Sri Lanka, menopauses kick in at around the age of 51. 
According to a study on cognition, Women in the last period cycle begin to score low on memory, motor function and attention. When menopause happens, it's very normal to forget things. For instance, you will enter a room and wonder why. Your mind goes much in the middle of a conversation. Remembering simple things can start to become a task. The symptoms for menopause differ from one person to another, some women face night sweats, others weight gain or even a combination. 
Regardless, brain fog is quite a common visitor in the early days of menopause.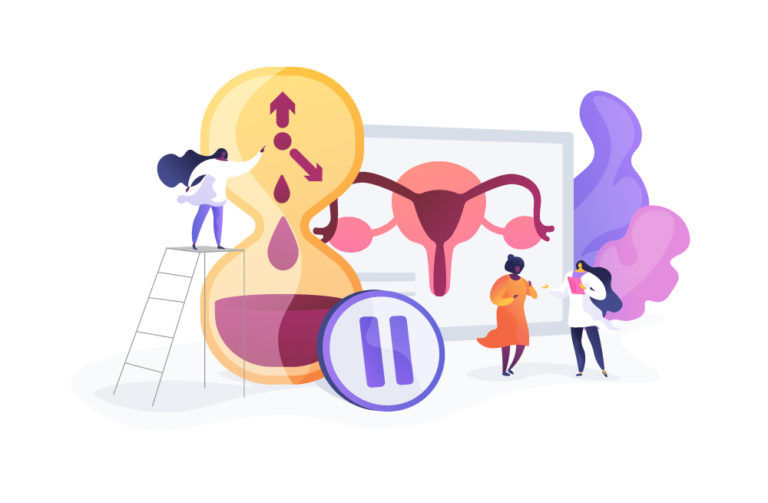 Some call it 'mental fatigue'. It's a collection of cognitive symptoms such as forgetfulness, difficulty concentrating, inability to think clearly or problem solve, and confusion. 
But why? Scientists believe that hormonal changes have a part to play. So the levels of Estrogen, progesterone, follicles stimulating hormone, and luteinizing hormone are most likely the ones affecting your cognition. Perimenopause lasts for about four years, which means during that you're your hormones can be a little unpredictable.  
Memory issues: Forgetfulness and can't remember simple things.
Lack of clarity: Can get easily confused.
Poor concentration: The ability to zone out during important conversations and being distracted around the clock.
Inability to focus: Skills and tasks that require complete focus can struggle. For instance, like driving or carrying out a physical activity can get difficult.

It can be normal for adults to shrug off these signs of brain fog as a part of aging and move on. That's a terrible mistake.
 Firstly, age is just a number and doing your best to stay healthy is always equally important. So, if you feel you may have brain fog or even other symptoms of menopause hindering your day-to-day, consult a doctor as soon as possible. 
With oDoc, the task is simpler than you can imagine. All you need to do is schedule a call via the app and one of our highly credible doctors will help you out. Take a few minutes out of your day to get your assessment done and you will be on a healthy path. 
Even if it's not menopause brain fog, you can find out what else is causing your mental fatigue. It could be depression or even an early symptom for dementia or Alzheimer. That can be scary but it can be contained or managed if it's diagnosed at its early stages. 
Generally, brain fog fades away with time. However, it can get severe by making you neglect your daily functions or forgetting familiar aspects of life. 
In that case, your doctor may direct you towards menopausal hormone therapy (MHT). It means you will be given low-dose estrogen or a mix of estrogen and progestin. This treatment focuses on many menopausal symptoms, not just brain fog. 
However, long -term use of estrogen comes with the risk of chronic diseases such as breast cancer, cardiovascular disease, and others. Therefore, always check with your doctor on how to avoid it and NEVER self-prescribe.
Brain Fog Prevention & Care
Any phase in life requires great care for health and well-being. Therefore, it's of high importance to continue them to avoid health issues such as menopause brain fog. 
Stay physically active: Try a combination of cardiovascular activities and strength training. You can do cardio 30 minutes a day and have at least eight weightlifting exercises planned twice a week. 
Incorporate a healthy diet: Avoid low-density lipoprotein (LDL) cholesterol and consume more whole foods and healthy fat. Generally, it's suggested to have a Mediterranean diet as it's rich in Omega-3 fatty acids. 
Exercise your mind: Boost brain health by taking up a new hobby or challenging yourself with a cognitive task. 
Minimise stress: Make changes to bring down the stress level with meditation, yoga and regular breaks. 
Get enough sleep: Stick to a schedule as much as you can. Incorporate less screen time, heavy meals and caffeine before bedtime. 
If you need more clarification on diagnosing and/or preventing menopause brain fog, remember your doctor is only a call away. Download the oDoc app here: 
Sources: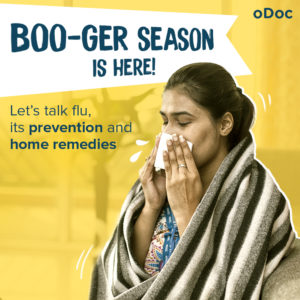 Boo-ger season is here! Let's begin by defining flu (short term for influenza) because it's usually misunderstood as fever or cold. Flu is a common
Read More »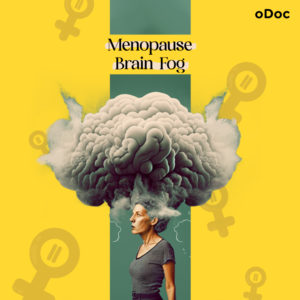 Menopause Brain Fog is real: A Simple Guide with Symptoms and Treatment Women in their 40s and 50s who are just entering the end of
Read More »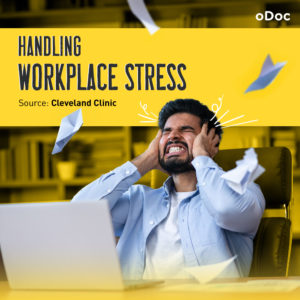 How to Keep Work Stress from Taking Over Your Life In today's fast-paced and competitive world, work stress has become an all-too-common problem that affects
Read More »
Channel a doctor in just three taps
දැන්ම oDoc ඩවුන්ලෝඩ් කරන්න