Is Indigestion Preventable?
Ever felt full or bloated after a meal? Ever felt a burning sensation in your stomach right before a delicious meal? Or ever been on a first date where your stomach started making weird, AUDIBLE noises? (Shut up, stomach. Please). If you answered yes to any of these questions, there's a high chance that indigestion is making your stomach a battlefield! It's not a great feeling, we know! Read on to discover why this uncomfortable indigestion issue occurs and what you can do to treat it.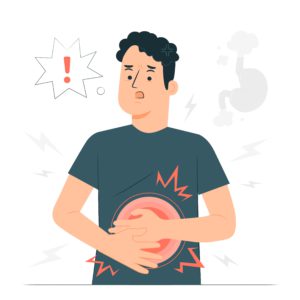 Indigestion, dyspepsia or an upset stomach is a persistent pain in your upper abdomen.
Burning in the stomach or upper abdomen

Abdominal pain

Feeling bloated

Belching and gas

Growling stomach

Nausea and vomiting

An acidic taste in the mouth
How does indigestion occur?
Indigestion occurs when your stomach acid comes into contact with mucosa, the lining of your digestive system. This causes the stomach acid to break down the lining, resulting in irritation and inflammation, which is the painful, burning sensation related with indigestion.
The popular saying, "Too much of anything is good for nothing" applies to indigestion as well.
Lifestyle decisions like overeating, eating too quickly, eating fatty or spicy foods are directly linked to indigestion. 

Overconsumption of caffeine, alcohol, chocolate and carbonated drinks.

Smoking, certain antibiotics and overconsumption of pain relievers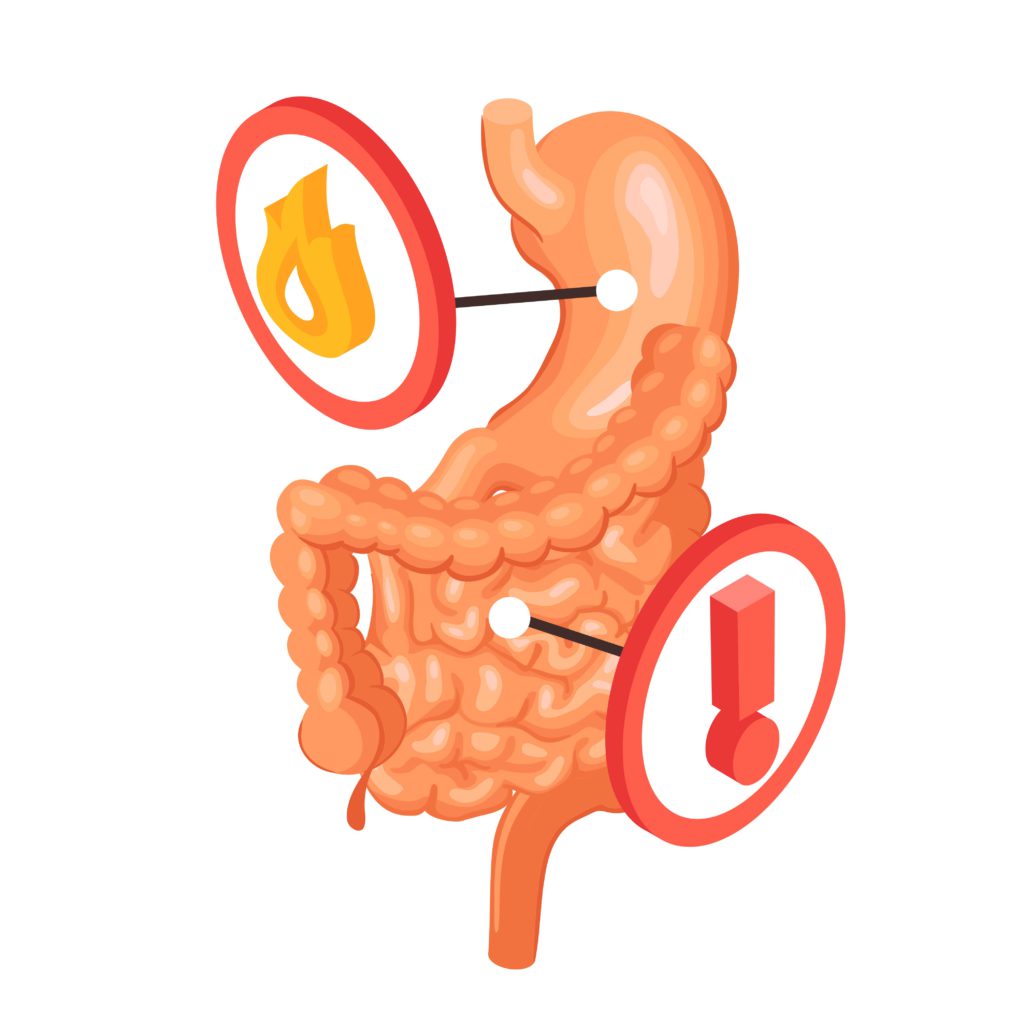 Here are some other conditions that cause indigestion
Gastritis
Peptic ulcers – These are open sores that develop on the inner lining of your stomach and upper portion of your small intestine
Celiac disease – It is a condition where your immune system attacks your tissues when you consume gluten
Gallstones
Stomach cancer
Intestinal blockage
දියවැඩියාව
Pregnancy
This is not an exhaustive list of the underlying causes that could cause indigestion. Please consult a gastroenterologist (via the oDoc app) to diagnose the causes for your indigestion for early detection of any other serious underlying conditions.
Is indigestion and gastritis the same thing?
The symptoms of indigestion and gastritis are similar and you may often get confused between the two. However, while indigestion occurs as a result of stomach acid, the main cause for gastritis is a bacteria called Helicobacter pylori.
How do you diagnose indigestion?
A gastroenterologist will first go through your medical history and discuss with you your presenting signs & symptoms. To ascertain  the causes of your indigestion, they  may  prescribe several blood tests and/or X rays of your stomach and small intestine. There are times when your doctor may recommend you to conduct an upper endoscopy to look closely at the inside of your stomach.
What can you do to prevent it?
Foods to avoid
Acidic foods like oranges and tomatoes

Foods and beverages that contain caffeine
Here are some tips that you can follow:
Eat meals in small portions so that your stomach doesn't have to work too hard to digest it.

Practise eating your food slowly.

If stress and

anxiety bring about your indigestion, take a look at our blog on ways to manage your anxiety.

Try quitting smoking and cutting back on consuming alcohol as these irritate your stomach lining.

Avoid lying down as soon as you eat

Do not exercise with a full stomach.

Wait a minimum of three hours after your last meal for the day before going to sleep.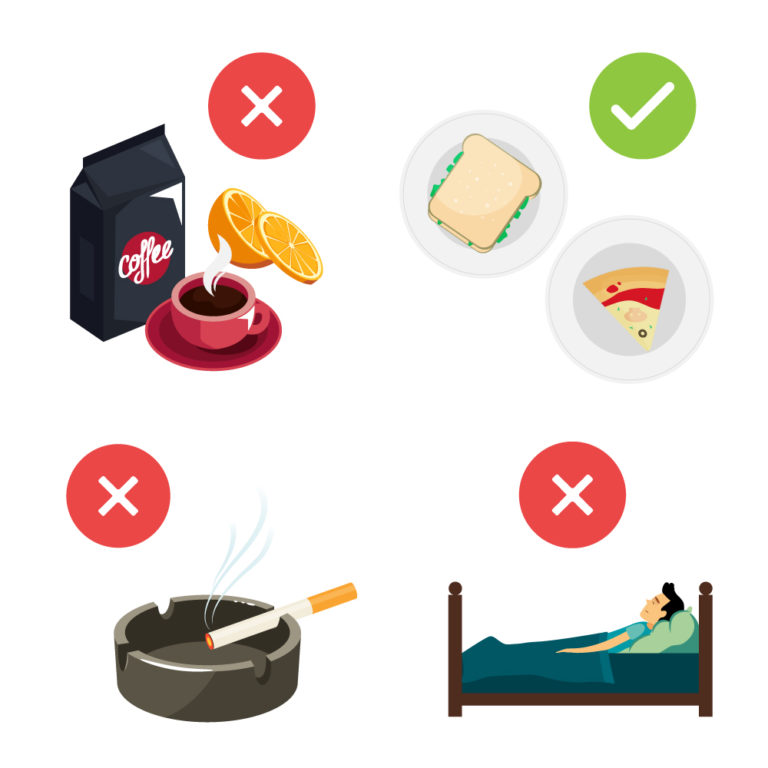 Indigestion treatment options
If your indigestion does not go away, certain over-the-counter medicines and antacids may help. Please consult a gastroenterologist to know what medicines can help you. You can do so via oDoc from the safety and comfort of your home.
If you experience these symptoms, immediately consult a gastroenterologist as it may indicate serious health complications.
Vomiting or blood in vomit

Black, tarry stools or visible blood in stools

Severe abdominal pain

Discomfort which is not related to eating

Weight loss

Loss of appetite
You can download the oDoc app today for comfortable and convenient consultations with gastroenterologists in the comfort of your home.
Indigestion – Symptoms and Causes, Mayo Clinic (2021)

Indigestion – Illnesses and conditions, NHS Inform (2021)

Indigestion – Diagnosis and Treatment, Mayo Clinic (2021)

Indigestion (Dyspepsia): Symptoms, Causes, Diet, and Treatment, Web MD (2022)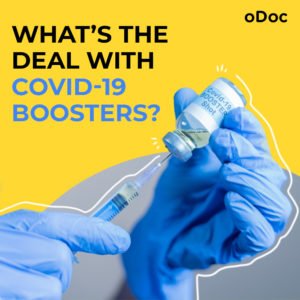 As Sri Lanka rolls out its COVID19 booster program, we break down the answers to your most pressing questions. Firstly, what is a booster? A
Read More »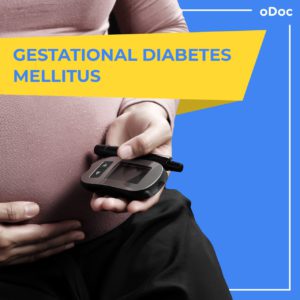 Did you know that gestational diabetes mellitus, also known as GMD, is one of the most common medical complications of pregnancy? What is GMD? Why
Read More »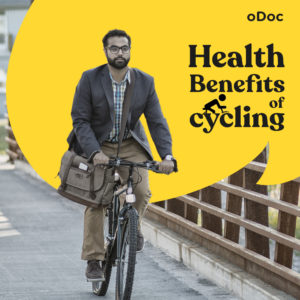 Pedal Power: Health Benefits of Cycling In a state where public transport has also been limited, and bus ticket prices have risen exponentially, the lack
Read More »
Channel a doctor in just three taps
දැන්ම oDoc ඩවුන්ලෝඩ් කරන්න