Animal Protein vs Plant Protein: Understanding the Differences, Benefits and Drawbacks.
Protein is an essential nutrient vital in various physiological functions within the human body. Regarding protein sources, animal and plant protein are two main categories individuals often consider. Both types offer unique characteristics, and understanding their differences can help you make informed dietary choices. This article will explore the disparities between animal and plant protein and discuss their benefits and drawbacks. So, let's delve deeper into the world of protein!
Understanding Animal Protein
Animal protein is derived from animal sources such as meat, poultry, fish, eggs, and dairy products. These sources are known for their high biological value and provide essential amino acids for proper functioning.
Definition and Sources of Animal Protein
Animal protein encompasses many foods and is widely available in the human diet. It is primarily obtained from animal sources, including:
Meat: Beef, pork, lamb, etc.

Poultry: Chicken, turkey, duck, etc.

Fish and seafood: Salmon, tuna, shrimp, etc.

Eggs: Chicken, quail, or duck eggs

Dairy products: Milk, cheese, yoghurt, etc.
Nutritional Composition of Animal Protein
Animal protein is recognized for its complete amino acid profile, meaning it contains all the essential amino acids required by the human body. The body cannot synthesise these essential amino acids, which must be obtained from dietary sources. Animal protein also provides vital nutrients like vitamins, minerals, and healthy fats, depending on the specific animal source.
Benefits and Drawbacks of Animal Protein
Animal protein offers several benefits. It is a rich source of high-quality protein, which aids in muscle growth, repair, and maintenance. Additionally, animal protein contains essential nutrients such as vitamin B12, iron, and zinc, which are more readily absorbed by the body than their plant-based counterparts.
However, there are certain drawbacks to consider. Some animal protein sources can be high in saturated fats and cholesterol, which may contribute to cardiovascular issues when consumed in excess. Moreover, animal agriculture has significant environmental impacts, including greenhouse gas emissions and deforestation.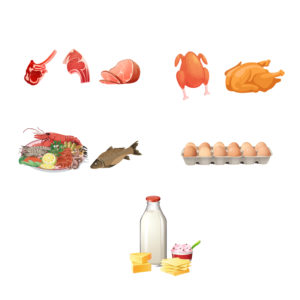 Plant protein is derived from plant-based sources such as legumes, nuts, seeds, grains, and certain vegetables. It offers a wide array of options for individuals following different dietary patterns, including vegans and those seeking to reduce their consumption of animal products.
Definition and Sources of Plant Protein
Plant protein can be found in various foods and ingredients, including:
Legumes: Lentils, chickpeas, black beans, soybeans, etc.

Nuts and seeds: Almonds, walnuts, chia seeds, flaxseeds, etc.

Grains: Quinoa, brown rice, oats, wheat, etc.

Vegetables: Spinach, broccoli, peas, Brussels sprouts, etc.
Nutritional Composition of Plant Protein
Plant protein sources often contain a good amount of fibre, vitamins, minerals, antioxidants, and protein. While plant proteins may not always offer a complete amino acid profile, combining different plant protein sources can help achieve a balanced amino acid intake.
Benefits and Drawbacks of Plant Protein
Plant protein brings numerous benefits to the table, and it is generally lower in saturated fats and cholesterol compared to animal protein, making it heart-healthy. Plant-based diets have also been associated with reduced risk of chronic diseases such as cardiovascular disease, certain cancers, and type 2 diabetes.
However, there are a few considerations to keep in mind. Some plant protein sources may be lower in certain essential amino acids, such as lysine or methionine. However, these amino acids can still be obtained with a varied and balanced plant-based diet. Additionally, some plant proteins may contain anti-nutrients, such as phytic acid, which can inhibit the absorption of certain minerals like iron and zinc. Proper cooking techniques and food combinations can mitigate this issue.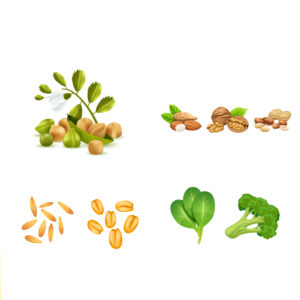 Animal Protein vs. Plant Protein
Now that we have explored the characteristics of animal and plant proteins individually let's compare them to better understand their differences.
Protein Quality and Bioavailability
Animal protein is considered a complete protein because it contains all the essential amino acids in the proper proportions for human requirements. This makes it highly bioavailable, meaning the body can easily absorb and utilise these amino acids.
On the other hand, while some plant proteins may lack certain essential amino acids, combining different plant protein sources can result in a complete amino acid profile. For example, combining legumes with grains, nuts, and seeds can provide a diverse range of amino acids. This practice is essential for individuals following a vegan or vegetarian diet to ensure adequate protein intake.
Digestion and Absorption
Animal protein tends to be more easily digested and absorbed by the body due to its protein structure and amino acid composition. The digestibility of plant protein can vary depending on the source and processing methods. Cooking, soaking, or fermenting specific plant protein sources can enhance their digestibility and reduce the presence of anti-nutrients.
In conclusion, animal and plant proteins offer unique benefits and considerations. Animal protein provides a complete amino acid profile and is highly bioavailable, while plant protein brings numerous health benefits and is more sustainable. Integrating both types of protein into your diet can help you achieve a well-rounded and nutritionally balanced approach. Consider your dietary preferences, health goals, and environmental impact when choosing protein sources. You can learn more about making your diet effective by speaking to a dietician or nutritionist with just a few taps via the oDoc app
Sources
"Animal vs. Plant Protein — What's the Difference?" Healthline, 17 June 2017, https://www.healthline.com/nutrition/animal-vs-plant-protein.
"Plant vs. Animal Protein: Which Is Better for Building Muscle, Weight Loss." Healthline, 14 April 2023, https://www.healthline.com/health-news/animal-plant-protein-comparison
"Animal Protein Versus Plant Protein: What's the Difference?" WebMD, 15 November 2021, https://www.webmd.com/diet/difference-between-animal-protein-plant-protein.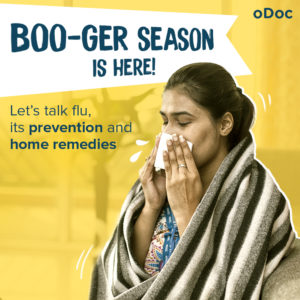 Boo-ger season is here! Let's begin by defining flu (short term for influenza) because it's usually misunderstood as fever or cold. Flu is a common
Read More »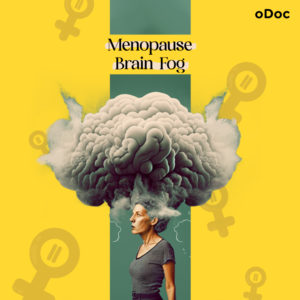 Menopause Brain Fog is real: A Simple Guide with Symptoms and Treatment Women in their 40s and 50s who are just entering the end of
Read More »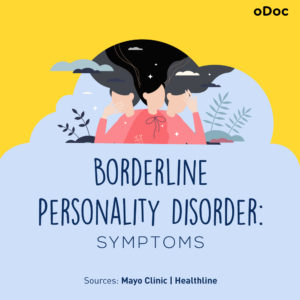 Understanding Borderline Personality Disorder: Symptoms, Causes, and Treatment. Borderline Personality Disorder (BPD) is a mental health disorder characterised by instability in mood, behaviour, and relationships.
Read More »
Channel a doctor in just three taps
දැන්ම oDoc ඩවුන්ලෝඩ් කරන්න