Ooredoo Maldives partners with Sri Lanka's 'oDoc' telemedicine platform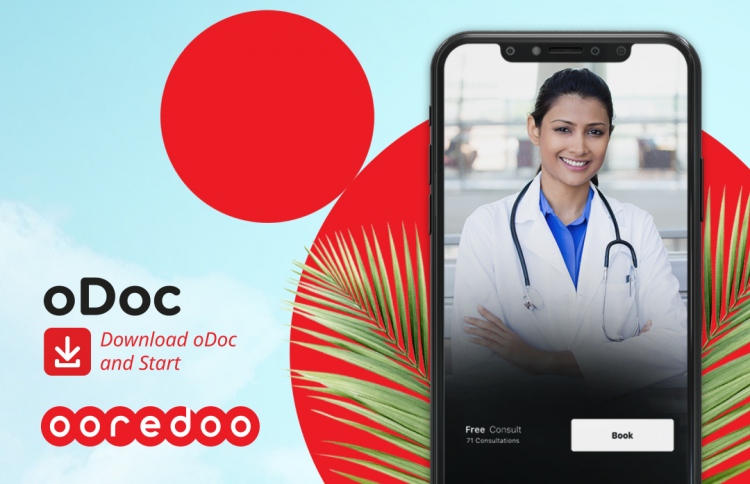 Local telecom giant Ooredoo Maldives, on Sunday, announced its partnership with Sri Lanka's leading telemedicine platform 'oDoc'.
The platform connects patients with doctors for virtual consultations, with the aim of connecting people to "high quality health care that is universally accessible and affordable to all", said Ooredoo Maldives' Managing Director and CEO Najib Khan.
Customers can access the service and be billed directly by Ooredoo via its carrier billing service, eliminating the need for credit or debit cards, and is available to both its Postpaid and Prepaid users.
"Access to digital platforms such as oDoc has become necessary during these unprecedented times. Our customers can now reach out to their doctors in Sri Lanka for follow ups at their convenience, without having to travel and at an affordable price", said Khan.
Users can utilize the oDoc virtual clinic to seek medical consultations from over 450 Sri Lankan doctors including general practitioners, pediatricians, psychiatrists, dermatologists, gynecologists and more, with a waiting time of less than three minutes.
Furthermore, Ooredoo revealed that Maldivian doctors will be added to the platform in the future.
All doctors on oDoc are fully qualified, registered and have at least five years of post-internship experience. They are also authorized to issue prescriptions to a patient's phone after a thorough video consultation.
Research by the American Medical Association (AMA) found that nearly 75 percent of regular doctor visits can be handled through audio video consultations.
"With the advancements in technology, fast moving, digitally enabled and always connected lifestyle, Telemedicine has gained acceptance and popularity across the globe", said Ooredoo, adding that over 200,000 Sri Lankans currently trust oDoc for their healthcare.
View Article on
The Edition