Your little boy's shift from squeaky to deep! - Parents, here's what your teen needs to know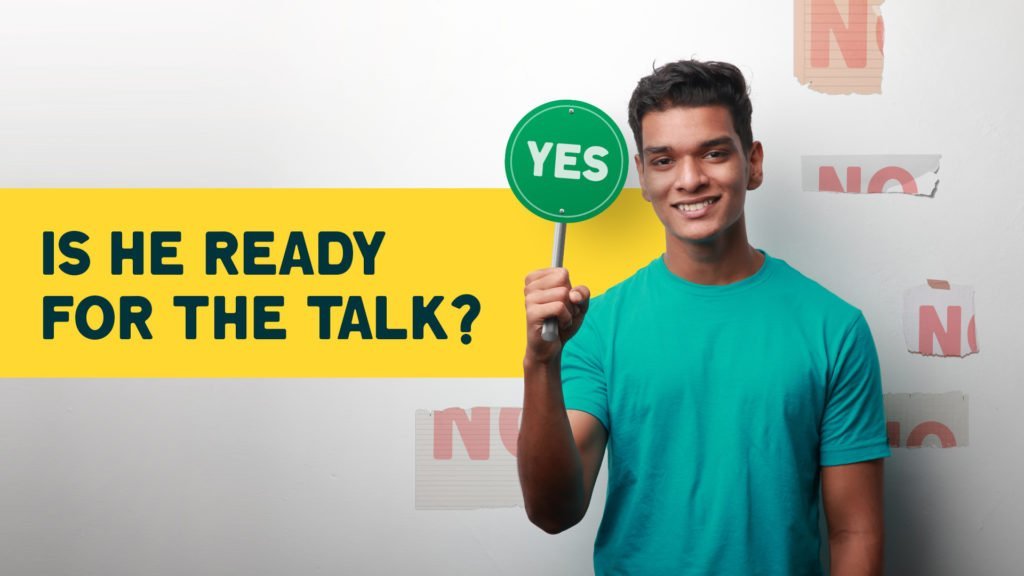 Even when kids are younger, they start asking questions about their bodies and even yours. It can be stressful if you aren't prepared or sure about the answers, but it doesn't have to be that way! If you start early and talk to them often, then talking about puberty when they get older will be a lot easier.
To help you out, here are some facts about their changing bodies as they grow from being your little boy to a teen who's going through puberty.
Puberty is the stage of life when a child's body transitions into an adult body capable of sexual reproduction. Puberty is a normal and healthy part of development for girls and boys. Hormonal changes result in sexual and other physical maturation that happens during puberty.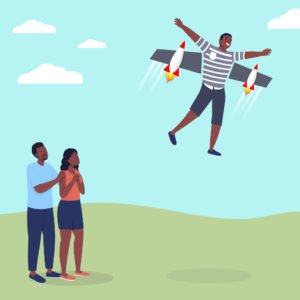 What changes will happen during puberty?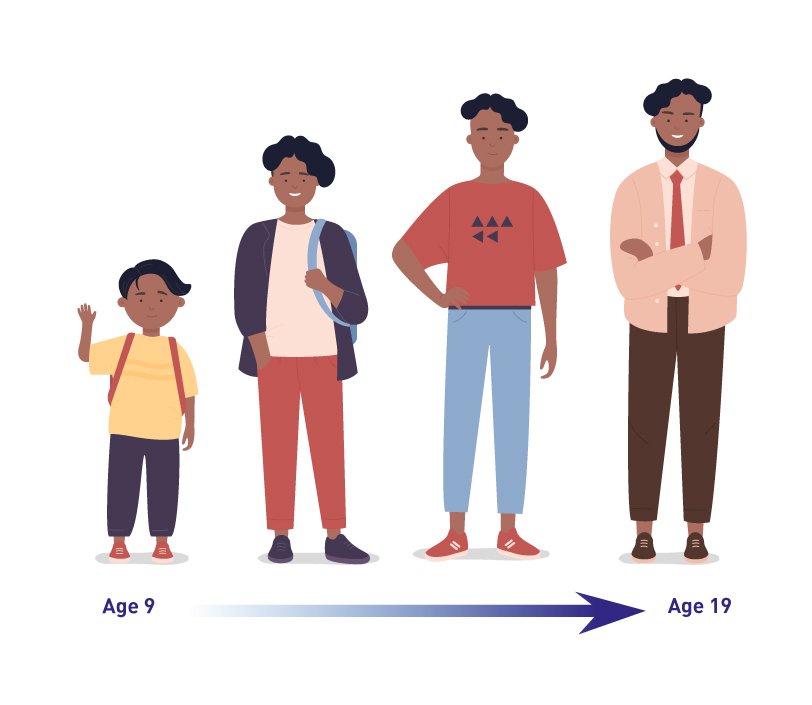 Puberty starts a bit later, between 10 and 14 years of age for most boys.
There are certain stages of development that boys go through when developing secondary sex characteristics.
The first puberty change is the enlargement of the scrotum and testes. 

Hair will start to grow in the genital area. Boys will also have hair growth on their faces, under their arms, and on their legs.

The pubic hair eventually looks like adult hair, but in a smaller area. It may spread to the thighs and sometimes up the stomach.

Body size will increase. Sometimes the feet, arms, legs, and hands may grow faster than the rest of the body, and this may cause a teen to feel clumsy.

Some boys may get some swelling in the breast area. This is a common  result of the hormonal changes that are happening.

Voice changes may happen as the voice gets deeper. 

As the penis enlarges, he may begin to have erections. This is when the penis becomes hard and erect because it is filled with blood. This is due to hormonal changes and may happen when the boy fantasises about sexual things. Or it may happen for no reason at all, and this is normal.

During puberty, a boy's body also begins making sperm. Semen, made up of sperm and other body fluids, may be released during an erection, called ejaculation. Sometimes it may happen while the teen sleeps, which is called a wet dream (nocturnal emission). This is a normal part of puberty. Once the sperm has been made and ejaculation happens, teen boys who have sex can get someone pregnant.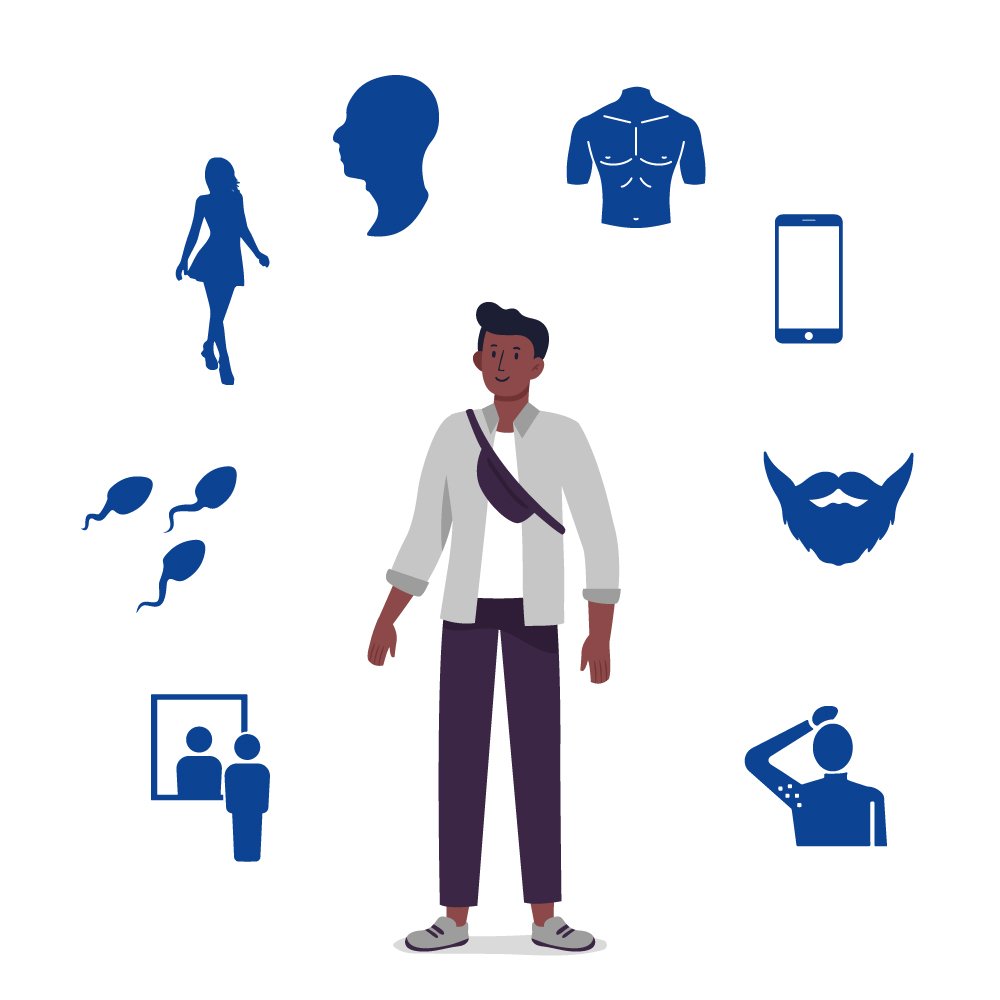 As your adolescent begins to struggle for independence and control, many changes may happen. The following are some issues that your adolescent could face during these years:
Wants independence from parents

Peer influence and acceptance becomes significant

Romantic and sexual relationships become important

May fall in love
How to assist your adolescent in developing socially?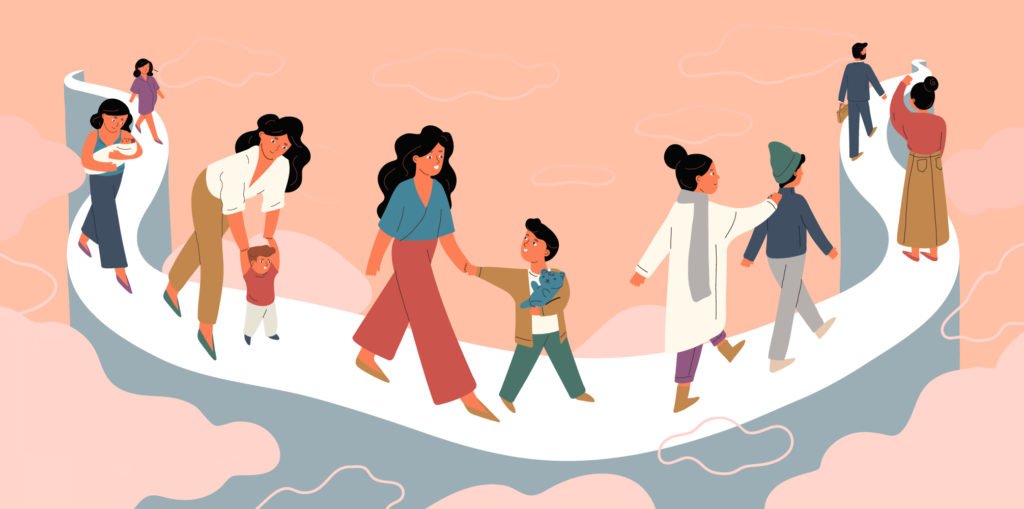 Puberty can be challenging for both kids and parents. In addition to causing many physical changes, hormones are also causing emotional changes. You may notice your child is moody or behaving differently. 
It's essential to make a conscious effort to react with patience and understanding. Your child may be feeling insecure about their changing body, including their acne. 
Talk about these changes and reassure your child that it's a normal part of maturing. However, if something is particularly troubling, talk to a doctor via oDoc.
Consider the following as ways to foster your adolescent's social abilities:
Encourage your adolescent to take on new challenges.

Talk with your adolescent about not losing sight of oneself in group relations.

Encourage your adolescent to talk to a trusted adult about problems or concerns, even if it is not you that they choose to speak.

Talk to them regarding ways to manage and handle stress.

Provide consistent, loving discipline with limits, restrictions, and rewards.

Find ways to spend time together.
If you have any concerns regarding your son's sexual growth, you can speak to a doctor via the oDoc app from the comfort and privacy of your home. GPs and Family Physicians are also available to consult.
Download oDoc today on the App Store or Play store.
References
Puberty: Adolescent Male, Johns Hopkins (2021)

The Growing Child: Adolescent 13 to 18 Years, Johns Hopkins (2021)

The Stages of Puberty: Development in Girls and Boys, Healthline (2018)

Physical Development in Boys: What to Expect, healthychildren.org (2015)