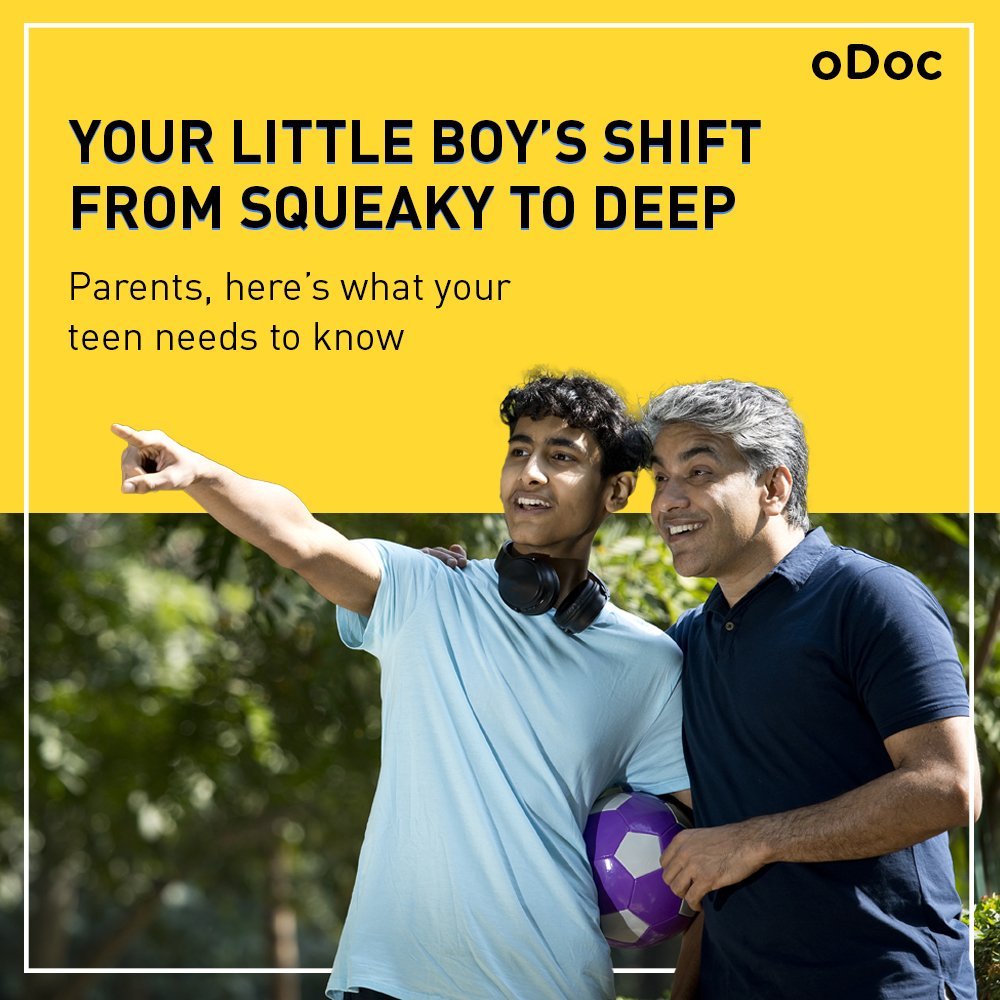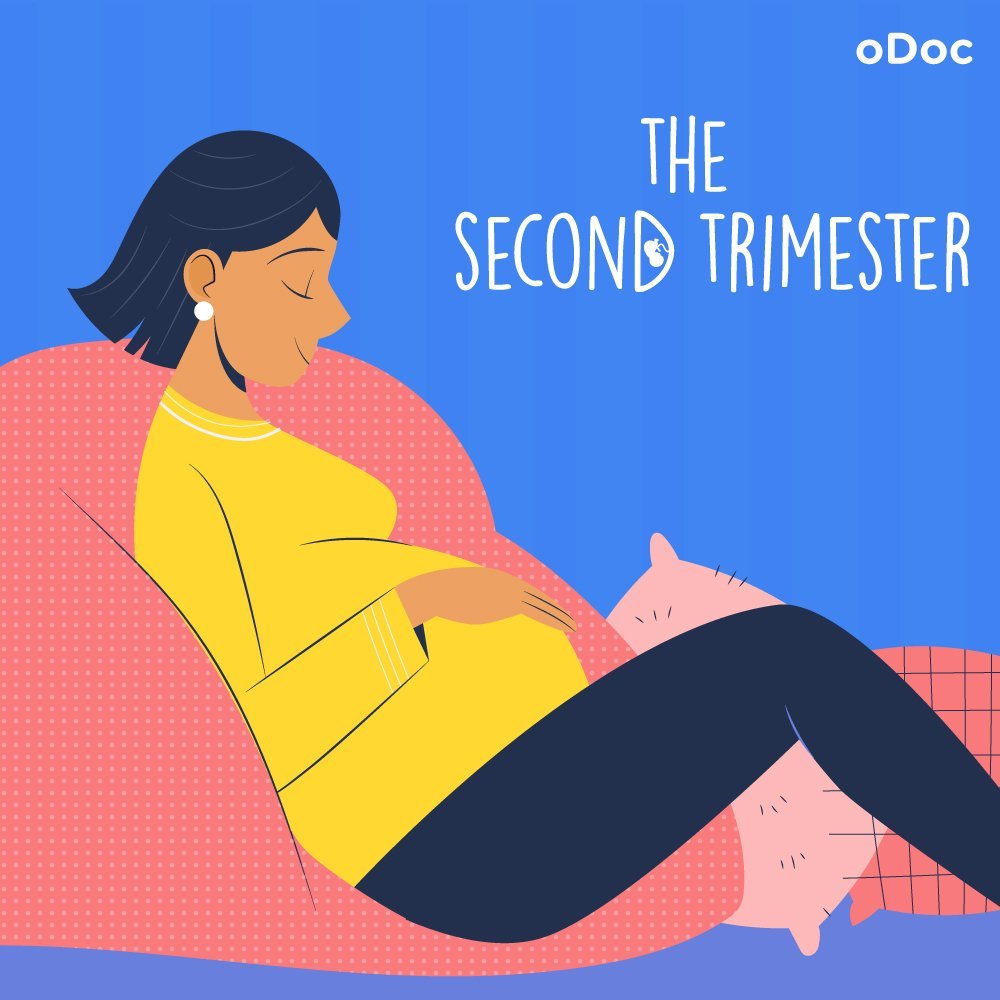 They say there is no better feeling than the movement of life inside of you and that is the most magical thing about the second trimester of pregnancy. You can feel the life inside you. 
By the second trimester, you probably are more used to all the changes you have been experiencing the last 12 weeks. So let's have a look at what's in store for the next 13 weeks of your pregnancy. 
If you haven't read our blog on the First Trimester yet, we'd suggest you start there and then hop back to this. 
When does the second trimester of pregnancy start?
The second trimester of pregnancy starts at the beginning of week 13 and goes up all the way till the end of week 26. 
So, what changes happen to the body during the second trimester?
Breast tenderness reduces, nausea begins to cease, and adjustment to estrogen and progesterone levels occurs. Other changes that happen to your body are: 
Increase in

appetite

as your baby starts to grow 

Aches in your lower abdomen

may occur as your uterus expands to make space for the abby. This puts pressure on the surrounding muscle and ligaments, causing cramps and pains. A warm bath, relaxation exercises, changing your body's position, or pressing a hot water bottle wrapped in a towel to your lower belly can help ease the pain. 

Increase in weight

due to the increase in appetite

The increase in weight can also cause

backaches 
Bleeding gums

due to changes in hormone levels sending more blood to your gums, making them more sensitive and increasing the likeliness of bleeding. 

Some women may experience

tightening in their uterus walls

for a minute or two (also known as

Braxton-Hicks contractions

). This is very normal and isn't a sign of natural labour. 

Further

enlargement of breasts

occurs as the mammary glands prep for lactation. 

Congestion

occurs as the mucus membranes lining your nose swells, leading to a stuffy nose. Your

nose may tend to bleed

more easily too.

Some women may experience

dizziness

as the growing uterus presses against the blood vessels, reducing blood reaching your brain. 

Unwanted

hair growth
Headaches

 

Increased Progesterone levels cause

heartburn

as it relaxes the muscle responsible for keeping acids in your stomach.

Varicose

veins may occur as extra blood flows through them and the growing uterus exerts additional pressure.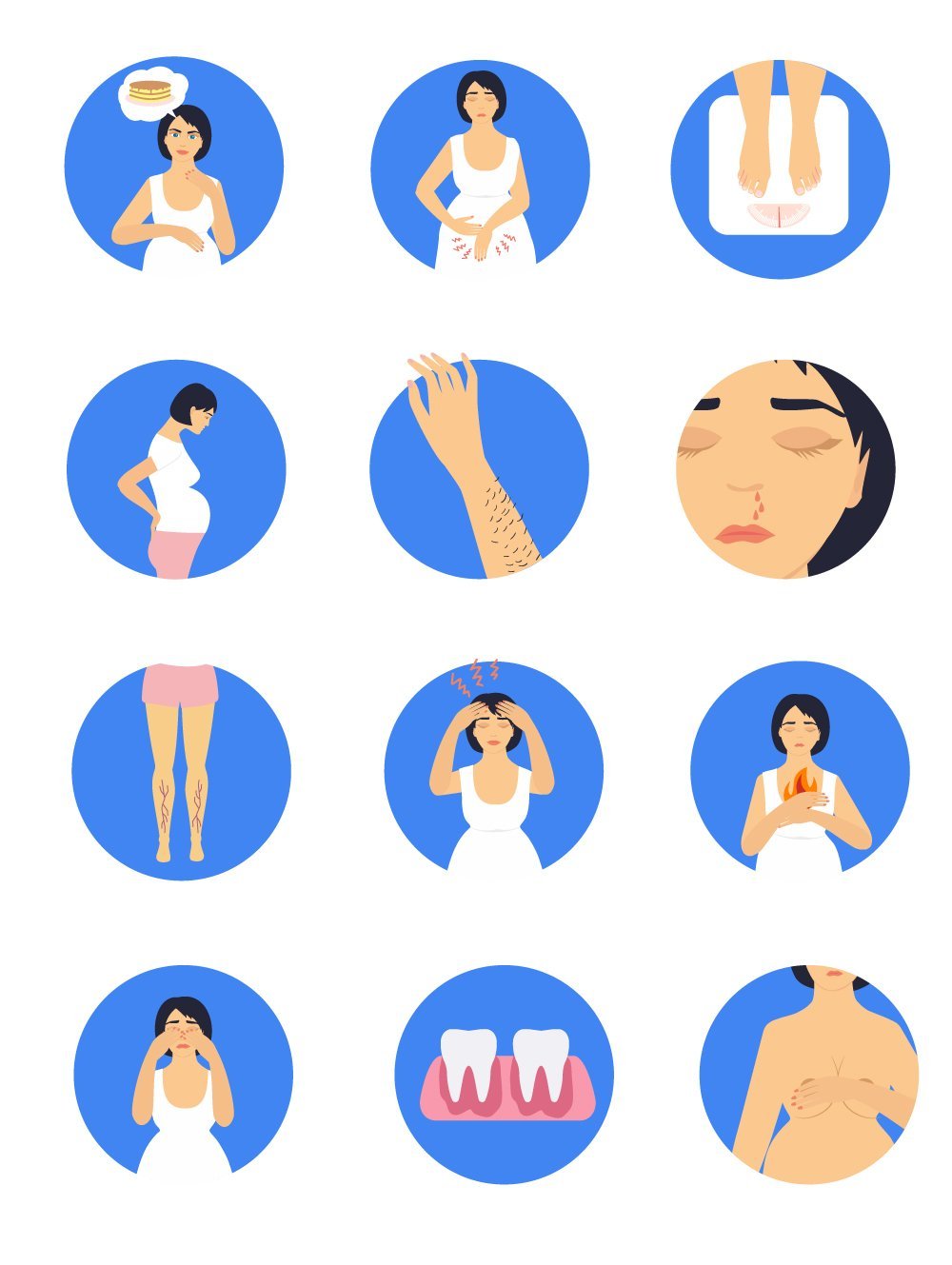 Sounds a bit scary doesn't it? But do not worry, it's a few weeks of hardship for a lifetime of happiness. As soon as you see your little one's face, all the hardship will be forgotten in seconds. 
It is important to note that these symptoms may or may not be experienced by all women, and the severity, occurrence and duration of these changes can change from woman to woman. 
 So, what changes does the baby go through?
It is said that the second trimester of pregnancy marks a changing point not only for the mother but for the baby too. This is when the fetus grows into a baby. All organs and systems are fully formed by the second trimester. During the second trimester, your baby will grow from around 7.5cm and weigh 30 grams in the 13th week to approximately 23cm and 820 grams by the end of the second trimester. Their heart moves 100 pints of blood a day. During the second trimester, the fetus begins to move and starts kicking. The mother can feel this, and it is known as quickening and trust me, this feeling is unmatchable. 
The baby grows eyelashes and eyebrows during the second trimester and it's eyes and ears are formed so your baby can hear your voice when you speak. It is encouraged you speak to them to give them company. Their tiny fingers and toes separate and grow nails too. Development of reflexes such as swallowing and sucking also occurs. The baby starts reacting to external stimuli and starts interacting with the outside world while being inside. 
A fetus born at 24 weeks may survive in a neonatal intensive care unit.
If you experience any of the following, please seek medical help urgently.
Severe abdominal pain or cramping

Bleeding

Severe dizziness

Rapid weight gain (more than 6.5 pounds per month) or too little weight gain (less than 10 pounds at 20 weeks into the pregnancy)

Jaundice

A lot of sweating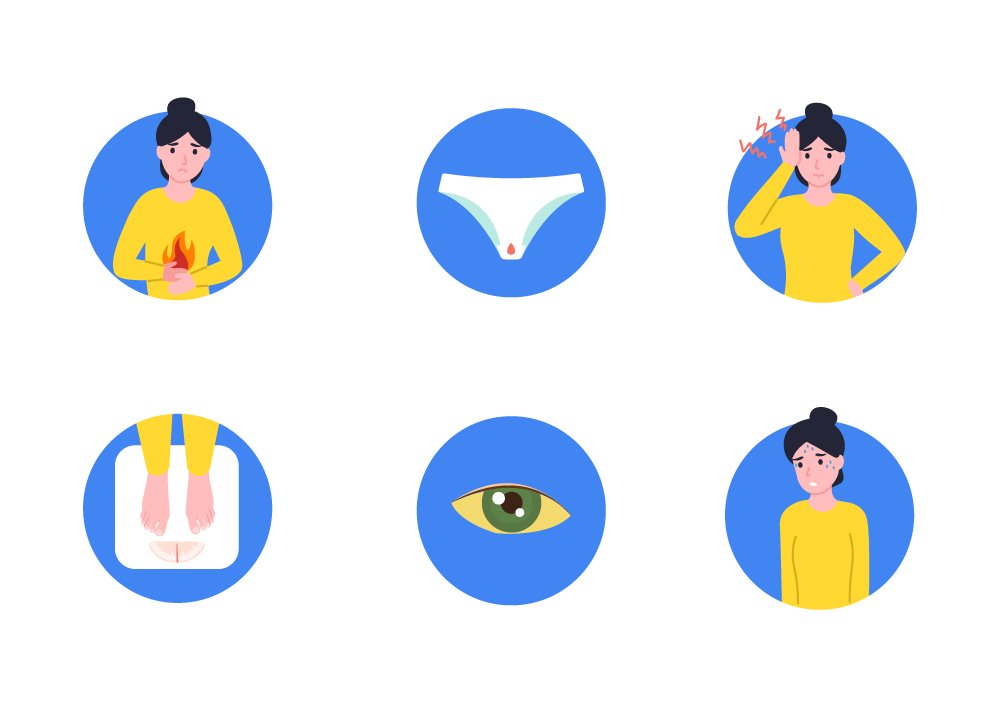 These are signs that something could be wrong with your pregnancy. You should speak to your VOG doctor as soon as possible if you are experiencing any of the symptoms mentioned above.  
The second trimester of pregnancy is the best time to start building your birth plan. To know more about how to create your birth plan, click here. You can also consult a VOG doctor at any time and from the comfort and safety of your home via the oDoc app.
Source 
Watson, S. (2010, February 4).

Second Trimester of Pregnancy

. WebMD. Retrieved January 11, 2022, from

https://www.webmd.com/baby/guide/second-trimester-of-pregnancy#7

The Second Trimester

. (n.d.). Johns Hopkins Medicine. Retrieved January 11, 2022, from https://www.hopkinsmedicine.org/health/wellness-and-prevention/the-second-trimester

Second trimester

. (n.d.). Pregnancy Birth and Baby. Retrieved January 11, 2022, from https://www.pregnancybirthbaby.org.au/second-trimester

Mayo Clinic. (2020, February 27).

2nd trimester pregnancy: What to expect

. Retrieved January 11, 2022, from https://www.mayoclinic.org/healthy-lifestyle/pregnancy-week-by-week/in-depth/pregnancy/art-20047732?reDate=11012022
Channel a doctor in just three taps
இப்போதே oDoc ஐ டவுன்லோட் செய்க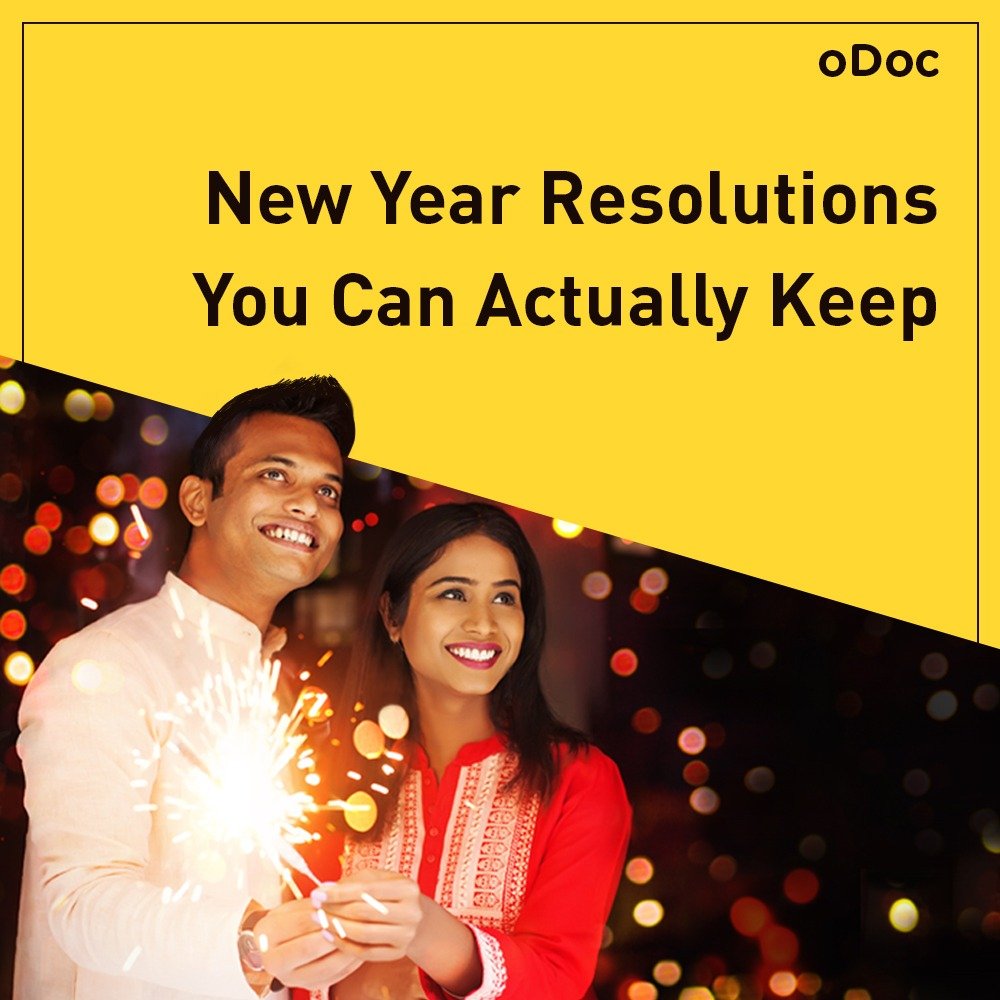 Channel a doctor in just three taps
இப்போதே oDoc ஐ டவுன்லோட் செய்க