Tired of the Blues? It Might Be a Clue for Depression.
Everyone feels the blues at several points in their life. In fact, feeling sad is a normal human reaction. At the same time, it's normal to be asking yourself if you're just sad or depressed. Both essentially mean that you are feeling down and gloomy. Having said that, there's a defining factor that separates general sadness from depression. 
What is Depression? How is Depression different from Sadness?
Depression is a form of chronic sadness that doesn't last a day or two but weeks, months, years or even lifetime. With depression, you feel sad, hopeless and worthless along with other physical and mental symptoms. And if left untreated, it can creep into your life and affect your daily activities. Therefore, you'd not be able to function normally. Plus, this overwhelming feeling of darkness can drain the joy out of activities that you once liked. 
The signs of depression differ from one person to another. Keep in mind that the below symptoms are common human reactions. It's important to identify with depression depending on how many of these signs you identify with and how long they last. 
Feelings of hopelessness: This will make you think that nothing will get better, and you may feel like you're stuck in a rut. 
Loss of interest in daily activities: The hobbies, social activities or even your most beloved passion may feel like a burden. The spark isn't there anymore.  
Changes in appetite: You will see a significant drop or gain in weight. Think of a change of more than 5% of body weight in a month. This is because you don't feel like eating or you're coping by eating. 
Shifts in sleep schedule: You either can't fall asleep (insomnia) or oversleeping.
Adverse mood: You're constantly feeling irritated, restless or even violent. All in all, everyone gets on your nerves and you always look and feel like you got up on the wrong side of the bed. 
Loss of energy: You are always tired and drained of energy. You are moving and talking slowly. Even the smallest tasks take a lot of time. 
Low self-esteem: "Stop blaming yourself" is what you hear everyone say to you because that's all you do. You are too hard on yourself for everything and there's a constant feeling of guilt even when you do nothing wrong. 
Clumsy behavior: You do things recklessly whether it's driving or spending. 
Low Concentration: You have trouble focusing, making definite decisions, or even remembering things. 
Sudden aches and pains: There might be an increase in unexplained physical ailments such as headaches, back pain, aching muscles, and stomach pain.

There are different folds of depression that can affect people at various stages of life. Being aware helps to understand any signs of depression better. 
Major Depressive Disorder: Symptoms that affect daily life and can impact you being your usual self. 
Persistent Depressive Disorder: Symptoms that can last for over two years even though symptoms aren't intense like with Major Depressive Disorder. 
Manic Depression: The common negative depression symptoms that alternate with extreme sparks of joy or euphoria. 
Depressive Psychosis: Symptoms include hallucinations and losing complete touch with reality.  
Postpartum Depression: New mothers can develop a form of depression with mood swings, sleep troubles and anxiety. This usually begins within two to three after delivery and can last up to two weeks. Having said that, it can take as long as a year to show symptoms after childbirth. This is one of the most severe forms of depression, yet it's often overlooked by many. 
Premenstrual Dysphoric Disorder: This is triggered by menstrual cycles and hormonal changes.
Seasonal Depression: The symptoms worsen depending on different weather conditions. This is mostly common around the colder months. 
Atypical Depression: When there are positive events happening in life, this disappears. However, the moment something makes a wrong turn, this returns. 
Situational Depression: This is a result of something specific such as loss of a loved one, heartbreak, illnesses, etc. And usually, even if these external factors resolve, the depression you developed due to it may not.
Taking Care of Yourself – Managing Depression
One of the worst sides of depression is the feeling that you are all alone in this. Remember, you are not alone.  We are all rooting for you. At this day and age, there is a combination of oral, behavioral treatments readily available to treat and it's all going to be okay. Meanwhile, here are ways to take care of your mind, body and soul at all times. 
At least 30 minutes of physical activity. 

Maintaining a healthy sleep schedule. 

Consuming healthy meals on the regular. 

Staying hydrated, always.

Performing your best without pushing too hard. 

Connecting with like-minded people and learning from differences. 

Avoiding using alcohol, nicotine, or drugs, including medications not prescribed for you.
If you doubt you have depression, no matter how busy you are, get help today. You can talk to one of our psychologists or therapists via the oDoc app in the most convenient way possible. Download the oDoc app here: 
Sources: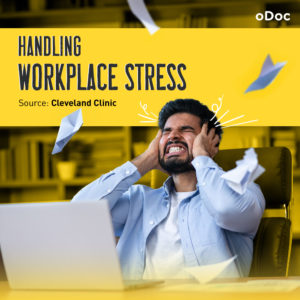 How to Keep Work Stress from Taking Over Your Life In today's fast-paced and competitive world, work stress has become an all-too-common problem that affects
Read More »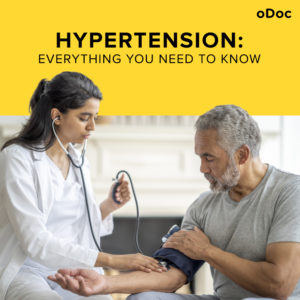 Hypertension: Everything You Need to Know Hypertension, commonly known as high blood pressure, is a chronic medical condition that affects a significant portion of the
Read More »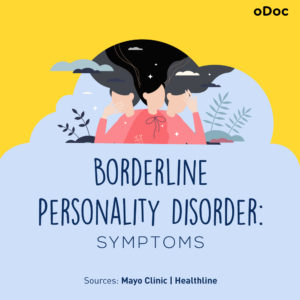 Understanding Borderline Personality Disorder: Symptoms, Causes, and Treatment. Borderline Personality Disorder (BPD) is a mental health disorder characterised by instability in mood, behaviour, and relationships.
Read More »
Channel a doctor in just three taps