The harsh truth: Children are getting COVID

As of 9th August 2021, 45,000 children have contracted COVID-19 in Sri Lanka, with around 20,000 under 10 years of age. Some children have had high fever and other severe symptoms that require treatment at hospitals, with Lady Ridgeway Children's Hospital stating that they have run out of capacity treating COVID infected children.
If you're a parent or anyone who has young nieces, nephews or cousins, the last thing you want to think about is having these little ones in hospitals, struggling in any sort of way.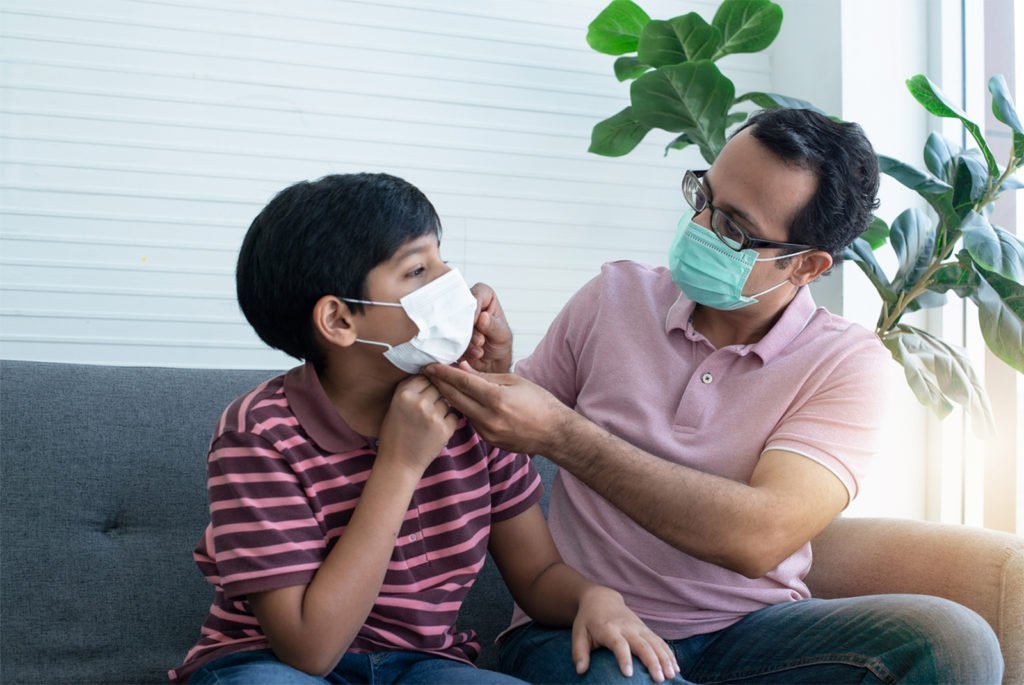 What are the long-term effects of children contracting COVID?
Even if children do contract COVID and have healthy enough immune systems to fight off the virus, the long-term effects post-COVID, known as long COVID, should not be taken lightly. Similar to adults with long COVID, children can suffer devastating neurological, physical and psychological issues that can disrupt their schooling, sleep, extracurricular activities and other aspects of life. Symptoms such as fatigue, headaches, brain fog, memory and concentration difficulties, sleep disturbances, ongoing change in smell and taste can creep up even after the child has recovered from COVID.
"The potential impact is huge," said Dr. Avindra Nath, chief of infections of the nervous system at the National Institute of Neurological Disorders and Stroke who spoke to The New York Times. "I mean, they're in their formative years. Once you start falling behind, it's very hard because the kids lose their own self-confidence too. It's a downward spiral."
How can you protect the children in your household?
The problem is that young children or teens cannot be vaccinated at this moment. The best solution right now to keep them safe is to get yourself and everyone in your household vaccinated right now if eligible.
Children are at home these days so there is no chance they are contracting the virus from other children. They are most likely getting the virus from their parents or grandparents and others in their household. With the extremely contagious and transmissible Delta variant, if one person in the household contracts COVID, it is highly likely that everyone else in that household, including the children, will get the virus as well.
Studies have shown that vaccinating older adults has decreased the number of COVID-19 cases in young children. A clear example of this was in Israel, where COVID-19 cases in children declined rapidly when adults got vaccinated in large numbers earlier this year.
But don't vaccinated adults still pass on the virus?
Yes, but vaccinated people are much less likely to get infected with COVID-19, therefore are less likely to pass on the virus to others. Even if they do get infected, vaccinated people clear the virus much faster with a significantly shorter infectious period than the unvaccinated, hence making them much less contagious.

What more can you do to protect the children in your household?
Teach your children the importance of wearing masks over nose & mouth, good hygiene and physical distancing whenever outside the home. It's a sad reality to subject our kids to this new world but with all these precautions in place, hopefully we can move onto a newer world where our kids can go back to schools and be with their friends safely!
If you have questions about the vaccines and are still on the fence on getting a vaccine, please consult with a doctor on oDoc today.
Sources:
The Best Way to Keep Your Kids Safe From Delta, The Atlantic
Kids Struggle With Long COVID, The New York Times
Lady Ridgeway Runs Out of Capacity, Daily Mirror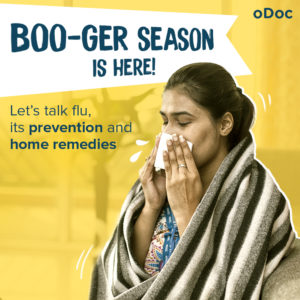 Boo-ger season is here! Let's begin by defining flu (short term for influenza) because it's usually misunderstood as fever or cold. Flu is a common
Read More »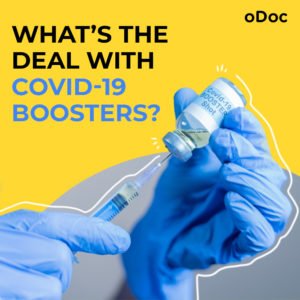 As Sri Lanka rolls out its COVID19 booster program, we break down the answers to your most pressing questions. Firstly, what is a booster? A
Read More »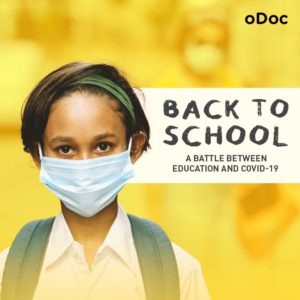 Back to School – A Battle Between Education and COVID-19 Students are finally returning to school. But as parents, many are worried about COVID-19 safety.
Read More »
Channel a doctor in just three taps