What's The Deal With COVID19 Boosters?
As Sri Lanka rolls out its COVID19 booster program, we break down the answers to your most pressing questions.
Firstly, what is a booster?
A booster is an additional shot of the vaccine given to supplement the protection from the original doses. It is timed to be administered as the protection from original doses wane so you can maintain a good level of immunity for a longer period of time.
But aren't I good with the two doses I got previously? Why do I need another dose?
A recent Public Health England(4) report detailed how vaccine effectiveness changes with time for those that received two doses of AstraZeneca and two doses of Pfizer.
Twenty weeks after the second dose: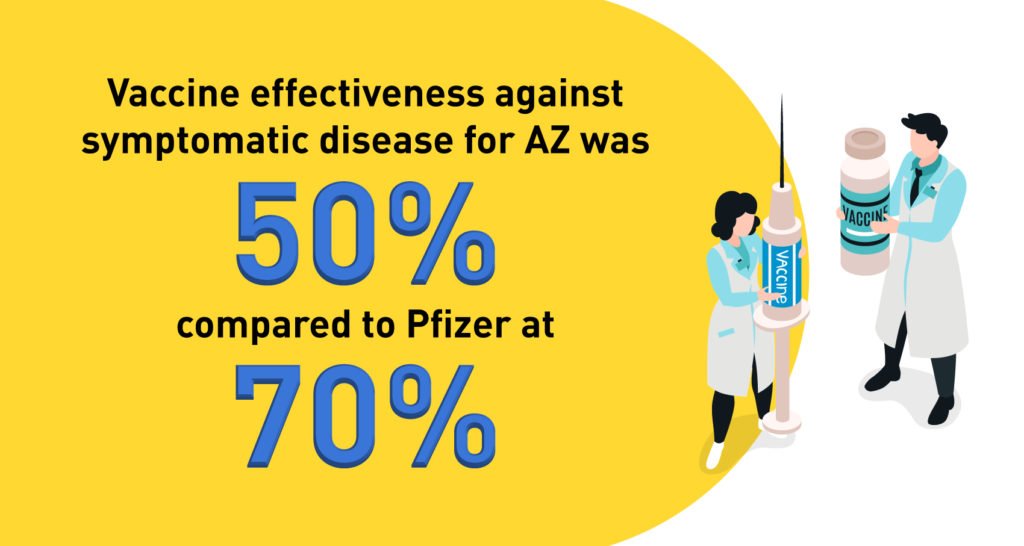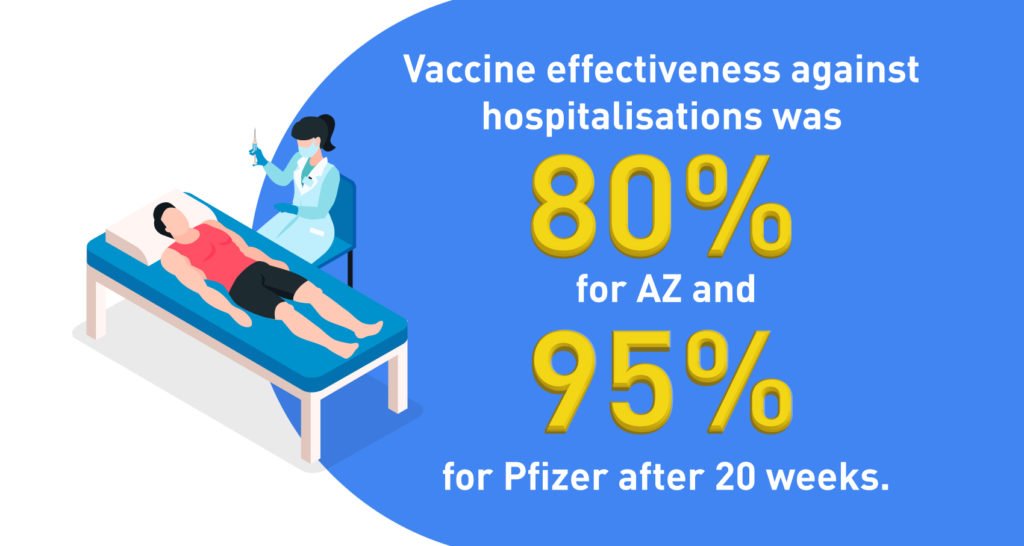 The same study showed there was a greater waning of vaccine effectiveness for the 60+ age group that received AZ.
By administering a booster, especially that of a more efficacious vaccine, we kick into gear the immune response against COVID19 and its variants.
What do variants mean for boosters?
We saw the carnage that was wrecked by the delta variant in Sri Lanka & around the world over the last few months. Vaccination and preventing spread is important in curtailing variants from forming in the first place. However, once they appear, vaccines play a large role in preventing symptomatic sickness, hospitalisations and deaths.
Pfizer and Moderna, the mRNA vaccines, have shown better vaccine effectiveness against the more potent delta variant vs. alpha.

When is the booster administered?
Across the world, including in Sri Lanka, the booster is given three months after the second dose of the original regime.
Who can get a COVID booster in Sri Lanka?
At the time of writing, the Ministry of Health is rolling out the booster program for:
Healthcare and front line workers
Over 60 population
Those who are 20 years and above with comorbidities or are immunocompromised (at least after one month after the second dose)
The booster is currently given to those above 60 in the Southern & Western provinces, Anuradhapura and Ampara. They will receive an SMS with the date, time and location of the booster.
Which vaccine is used as a booster in Sri Lanka?
Pfizer/BioNTech mRNA vaccine (30mg dosage) is used as a booster in Sri Lanka. This method of mixing different vaccines (heterologous booster) has been previously used for other vaccines such as Ebola.
Wait, but I got AstraZeneca as my first two doses. Is it safe to mix & match?
Short answer: Yes.
Long answer: In May 2021, a UK trial(3) of 830 participants reported safety data for mix & match vaccines when compared to same type (homologous) vaccines. Though those that received Pfizer after AstraZeneca reported greater intensity of fatigue, headaches and muscle aches – these side effects only lasted 48 hours. There were no hospitalisations or any severe adverse events reported.
What about Sinopharm?
There have been no published studies on mixing mRNA vaccines with Sinopharm. However, Bahrain started boosting those that received two doses of Sinopharm with Pfizer in June.
Are we the only country mixing and matching vaccines?
Nope! Pfizer and Moderna have been approved as booster doses for those that have taken other vaccines in major countries such as the U.K, U.S, Canada and Israel.
Okay, say I get this booster. What does it mean for my immunity against COVID-19?
The Spanish CombiVac trial(2) with 663 people reported in May 2021 that the participants who received a Pfizer booster eight weeks after receiving their first AstraZeneca dose showed a markedly higher level of antibodies than the response generated after two doses of AstraZeneca.
This is expected. When additional doses of a viral vaccine like AZ is administered, the body generates an immune response quickly to destroy the foreign particles. Basically, it becomes good at recognising the virus that it doesn't allow the vaccine to do its thing – last long enough in the body to actually boost the immune response.
However, by introducing an mRNA vaccine after a viral vaccine, the body is made to work a little harder and longer to recognise the virus. This results in a boosted immune response.
Okay but how many boosters will we need? Will this pandemic ever end?
This too shall pass so the pandemic will end. However, we have a large role to play in this. Our behaviour will dictate whether the pandemic rages on with newer and more potent variants or it gets squashed sooner than later. Variants occur when the virus is allowed to spread so stopping the spread by sticking to COVID19 guidelines is of paramount importance. The less variants, the less need for boosters.
Vaccines save lives and vaccinated people don't spread the virus as easily as unvaccinated people. So the more people that get vaccinated, the less spread and the sooner we can end this merry go round.
Got more questions? Want to understand whether you should sign yourself or your loved one up for a booster dose? Speak to one of our doctors on oDoc! Download the app today!
Sources
Booster Shots and Third Doses for COVID19 Vaccines: Everything You Need to Know. (2021)., Johns Hopkins Medicine
Callaway, E (2021), Mix-and-match COVID vaccines trigger potent immune response., Nature.
Shaw, R et al (2021)., Heterologous prime-boost COVID19 vaccination: initial reactogenicity data., The Lancet., 397:2043-2046
Duration of protection of COVID-19 vaccines against clinical disease. (2021) Public Health England
Bernal et al (2021)., Effectiveness of COVID-19 vaccines against the Delta variant., NEJM., 385:585-594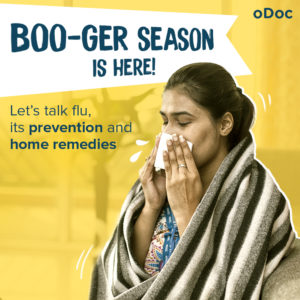 Boo-ger season is here! Let's begin by defining flu (short term for influenza) because it's usually misunderstood as fever or cold. Flu is a common
Read More »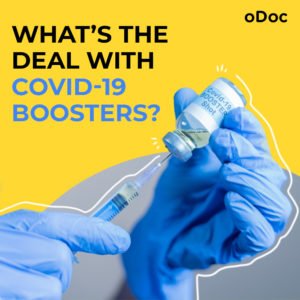 As Sri Lanka rolls out its COVID19 booster program, we break down the answers to your most pressing questions. Firstly, what is a booster? A
Read More »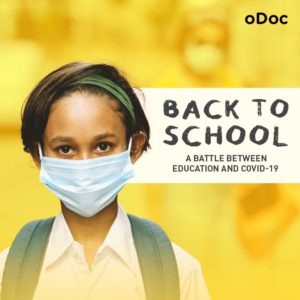 Back to School – A Battle Between Education and COVID-19 Students are finally returning to school. But as parents, many are worried about COVID-19 safety.
Read More »
Channel a doctor in just three taps