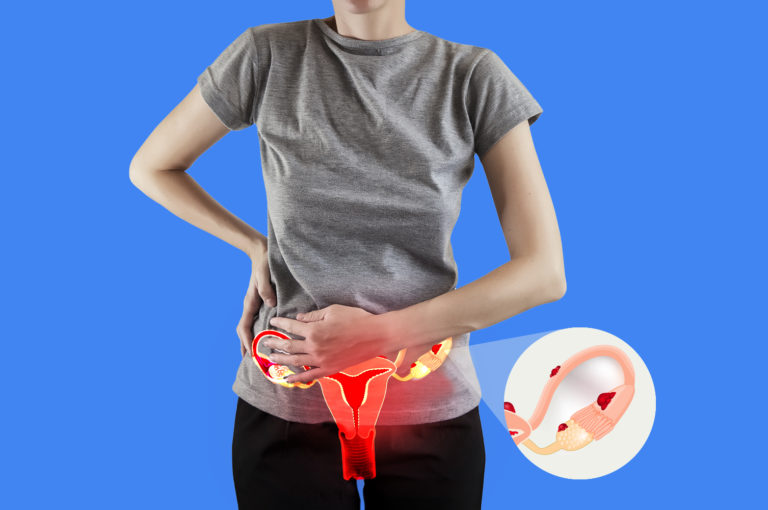 No woman looks forward to "that time of the month." Dealing with nausea, stomach cramps, mood swings, back pains and fatigue, all whilst facing that undeniable social pressure of pretending to be 'normal' and going about your daily activities. Because periods are a natural bodily function… right? It's not like a cold where you would be rightfully exempted from resuming your daily tasks.
Sadly, sometimes the society we live in doesn't accurately weigh the impact of periods on our daily functioning. A good example of this is one of the most common gynecological diseases, endometriosis, often going undetected for years because the abdominal pain it causes is dismissed as regular menstrual cramps. Endometriosis is typically a progressive condition. Therefore it's wise to look out for signs early on and get regular checkups with your VOG to manage any symptoms you have. You can easily channel a VOG in just three taps on oDoc!
The lining of your uterus is made up of tissue called the endometrium. When this tissue grows outside your uterus, it's known as endometriosis. This disorder causes endometrial-like tissue to grow on your ovaries, fallopian tubes, bowel, and even tissues lining your pelvis.
Unfortunately, this endometrial-like tissue acts as endometrial tissue would — meaning that according to the hormonal changes in each stage of the menstrual cycle, it thickens, breaks down and bleeds. But because it has no way to exit your body, it becomes trapped! This triggers an inflammatory response, and the surrounding tissue becomes irritated, eventually developing scar tissue and adhesions, which are bands of fibrous tissue that can cause pelvic tissues and organs to stick to each other. This leads to pain and other complications discussed below.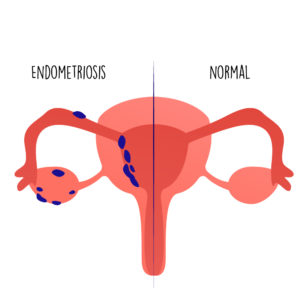 Symptoms of endometriosis
Just like all the chocolates we eat on our period are unique in their own way, the endometriosis symptoms experienced by you may differ from that of someone else. Some people experience mild symptoms, but others can have moderate to severe symptoms. The severity of pain you feel doesn't indicate the stage of the endometriosis you have. You can have a mild degree of endometriosis, but experience agonizing pain or have a severe form of it and have minimal discomfort. That is why it's important for you to get regular gynecological exams to stay on top of your reproductive and sexual health!
Pelvic pain is the most common symptom of endometriosis. You may also have the following symptoms: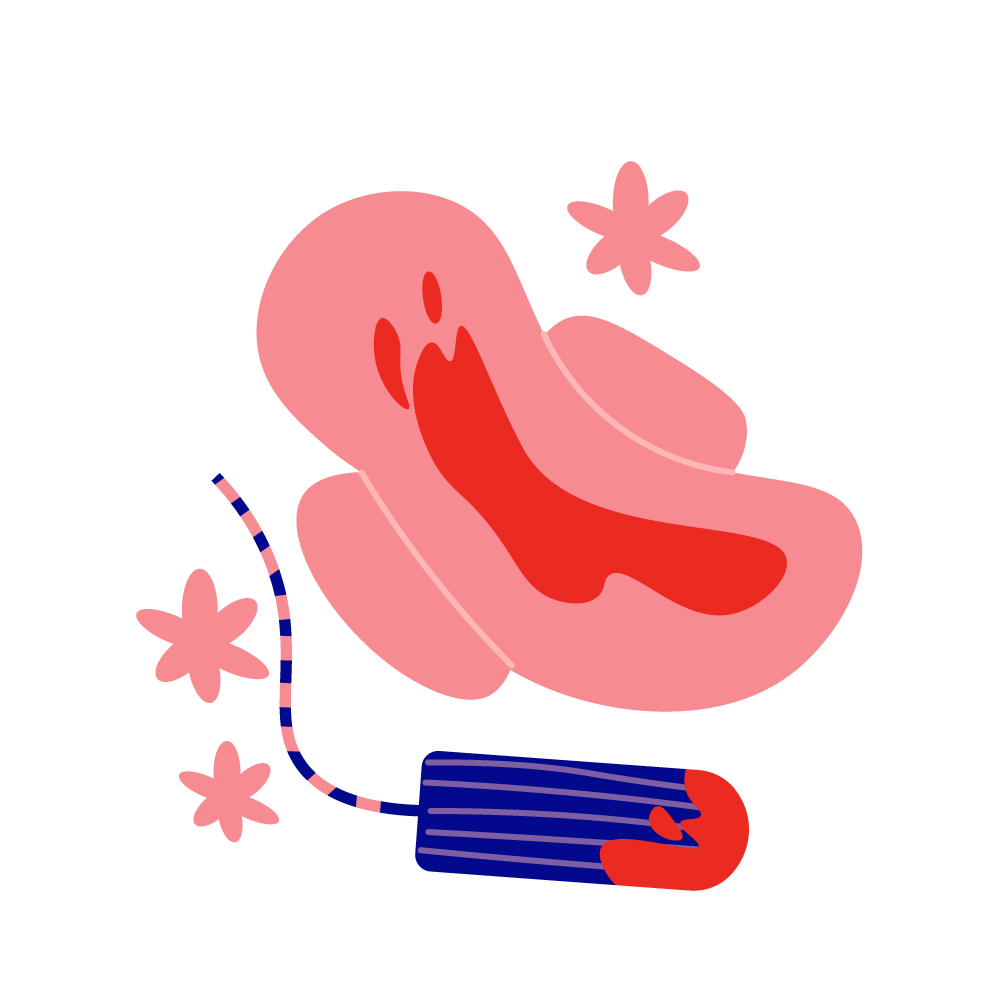 Painful periods – Most women have period cramps, but endometriosis can leave you with debilitating pain. You can get cramps 1 or 2 weeks around menstruation

Heavy menstrual bleeding or bleeding between periods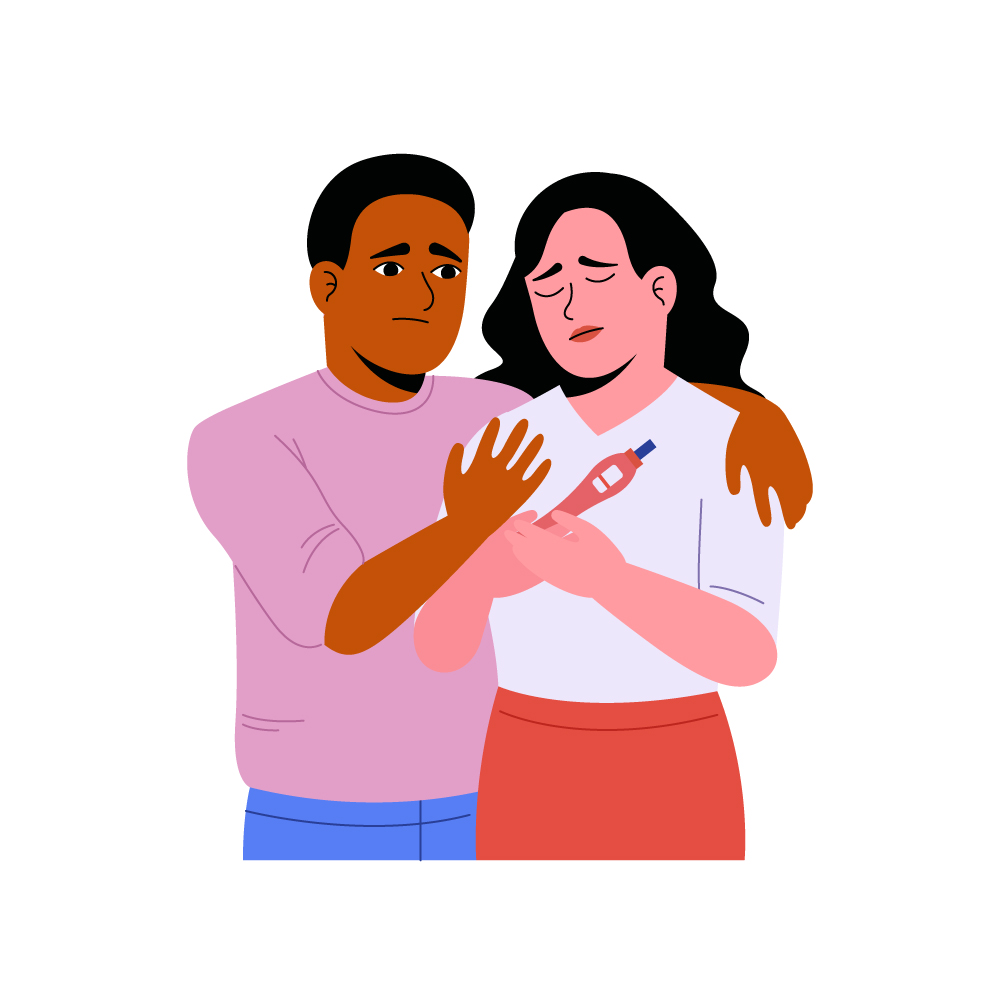 Painful intercourse – Women might have intense, localized pain during penetration

Infertility – When endometriosis affects the ovaries or fallopian tubes, it may reduce the eggs' chance of becoming fertilized and implanting into the uterus lining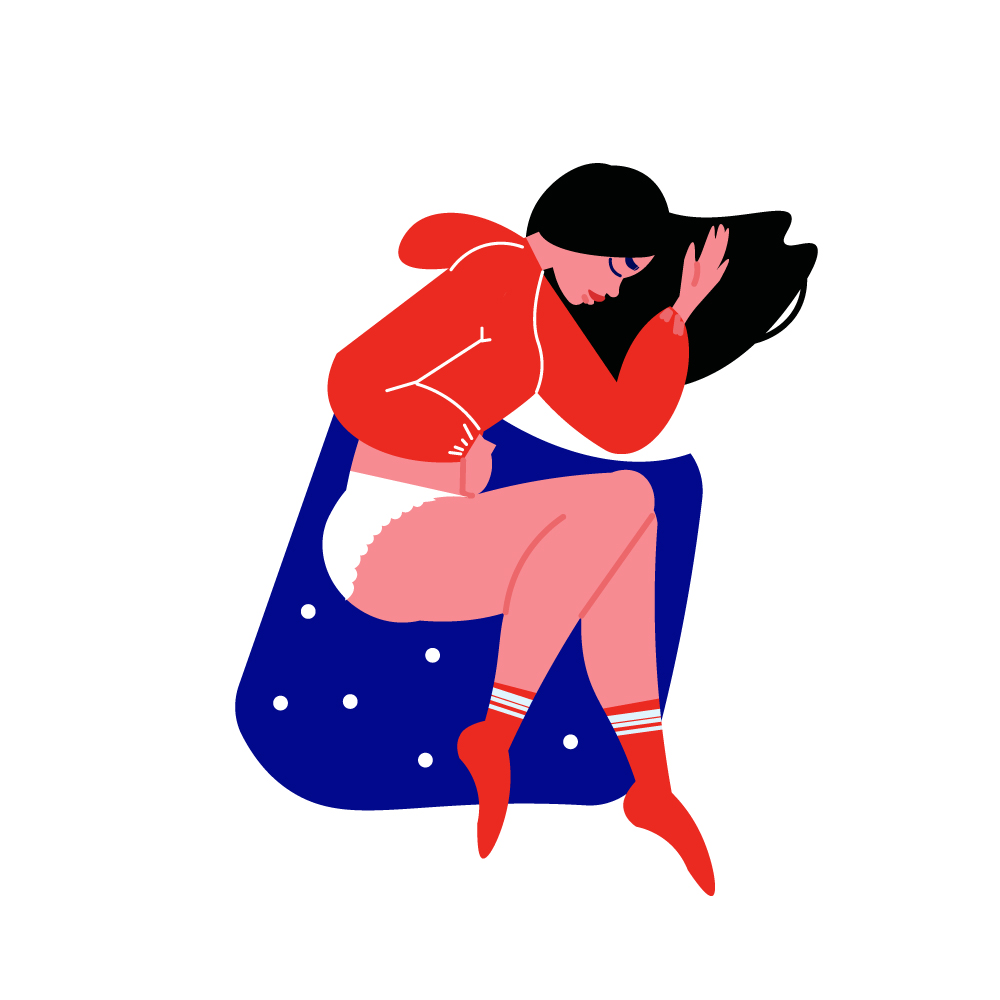 Painful bowel movements and/or urination

Pain in the abdomen, lower back, or thighs, often lasting throughout the cycle
It's wise that you get regular gynecological exams, which will allow your VOG to monitor any changes. This is particularly important if you have two or more symptoms.
Endometriosis Treatment
Until endometriosis is better understood, only the symptoms can be treated without the underlying causes. Endometriosis treatment depends on your symptoms and goals.
For example, suppose your goal is to minimize the pain. In that case, you may be prescribed over-the-counter pain medications such as Ibuprofen or hormonal medicines such as the oral contraceptive pill, which can suppress the period and stop mild to moderate endometriosis from progressing. It decreases fertility by preventing the monthly growth and buildup of endometrial-like tissue, reducing the pain.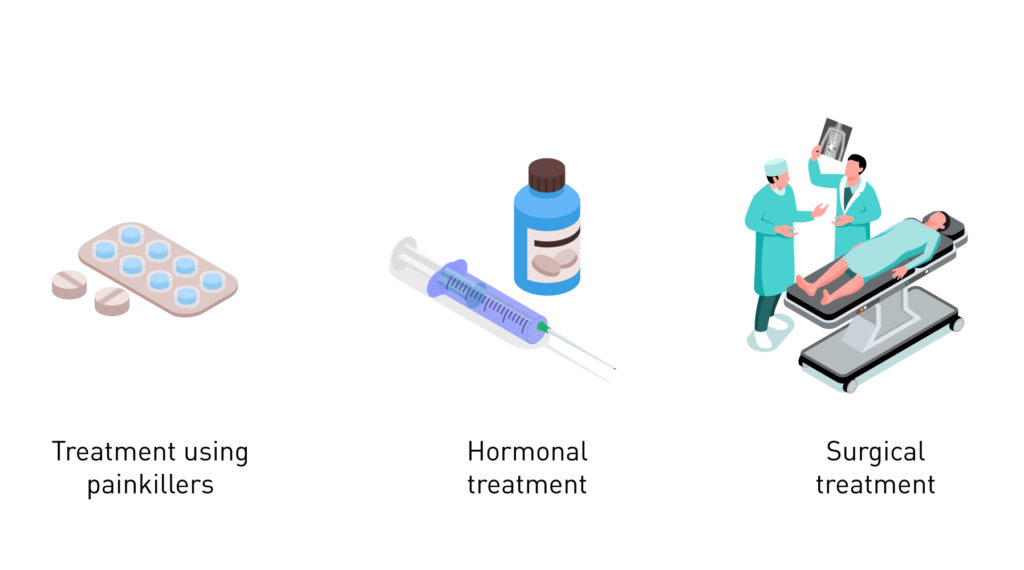 Other options are available if you wish to conceive, such as undergoing a laparoscopy. In this minimally invasive surgery, your doctor will make small incisions in the abdomen to explore and surgically remove any problematic tissue without damaging your reproductive organs. Even though the name of this surgery sounds scary, most women can go home on the same day as the operation, and it will take roughly five to seven days to recover.
However, if you don't respond to conservative treatments, your doctor may recommend a total hysterectomy as a last resort. In this operation, your surgeon removes the uterus, fallopian tubes and in some cases, even the ovaries, depending on the severity of the disease.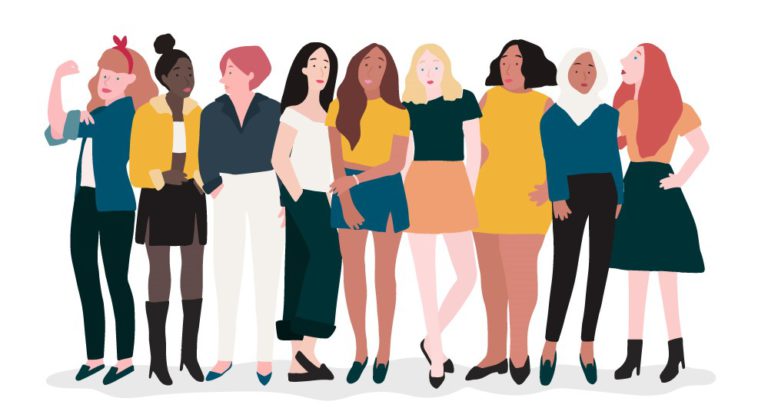 Living with endometriosis can be difficult as symptoms can significantly impact your quality of life. It may take a toll on your mental health as finding an effective treatment and dealing with the anxiety of symptoms flaring up can be emotionally taxing. It may even cause financial strain depending on the cost of your treatment plan or if your symptoms interfere with your ability to maintain a job. It may also lead to an unfulfilled sex life which may cause a bridge between you and your partner.
To improve your quality of life with endometriosis, it's good to reduce stress by regularly partaking in leisure activities, exercising and getting adequate sleep. While endometriosis can be isolating, remember that you're not alone. There are many ways to find support, like joining an online or in-person support group and talking to a mental health professional to work through your feelings. You can easily channel a mental health professional in simply three taps on oDoc!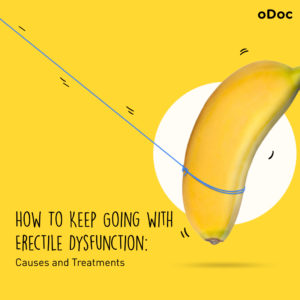 How To Keep Going with Erectile Dysfunction: Causes and Treatments Erectile Dysfunction (ED) is a hard topic for many because it can be awkward to
Read More »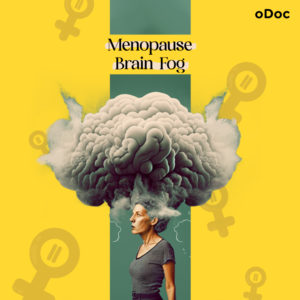 Menopause Brain Fog is real: A Simple Guide with Symptoms and Treatment Women in their 40s and 50s who are just entering the end of
Read More »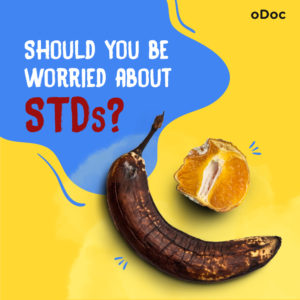 Let us guess. You got caught up in the moment and now you're thinking you caught STDs. We are going to stop you right there
Read More »
Channel a doctor in just three taps