Chronic Inflammation kills. Don't ignore the signs
A lot of people ignore chronic Inflammation because the term sounds a bit heavy. It's a simple yet highly important concept. 
Chronic inflammation is the reason why some suffer with back pain, muscle problems, diabetes, asthma, heart diseases and even Alzheimer.
Globally, 3 of 5 people die due to chronic inflammatory related diseases like stroke, chronic respiratory diseases, heart disorders, cancer, obesity, and diabetes.
Therefore, it's essential to know about chronic Inflammation. Where do we start? Let's quickly tell you what inflammation is.
It's a beautiful day until an outside threat like virus or bacteria tries to enter your body. OR let's say, you tripped and fell. In either case, your body will activate its immune system. Your immune system will then send out the first responders: inflammatory cells and cytokines (substances that stimulate more inflammatory cells).
These cells create an inflammatory response by trapping the bacteria and other offending agents or start healing the injured tissue. This obviously helps your body. But as it is healing, you will be left with pain, swelling, bruising or redness. This is called acute inflammation. In other words, acute inflammation is just your body reacting to the fight between an outside threat and your inflammatory cells.
When you're healthy, the effects of inflammation, like irritation and pain, gets better quickly. 
But when your immune system keeps fighting when there is no threat, then inflammation becomes a problem. We call THIS, chronic Inflammation.
So, when do you know you have chronic Inflammation?
Symptoms of Chronic Inflammation
Feeling dizzy or off-balance: Your overly functioning immune system can attack your nerve coatings. This can make it hard for nerve signals to get through. 
Diabetes: Insulin controls the blood sugar level and when chronic inflammation affects it, the insulin won't function well. This can lead to high blood sugar levels, therefore, diabetes. 
Weak muscles: Chronic inflammation can break down muscle fiber and make it weak. It usually happens around the torso, hips and shoulders.
Lower back pain: Chronic inflammation usually affects the spine and, in some cases, the hips, neck, knees or chest. When this happens, you may feel stiffness in the lower back, mainly in the mornings. 
You're always tired: This is a usual sign of inflammatory diseases like fibromyalgia, multiple sclerosis, lupus, and rheumatoid arthritis. 
Hardening of the Arteries: If you're gaining body fat or smoking a lot, your body will respond with chronic inflammation. This can cause fatty build up on the inside walls of your arteries. This is known as arteriosclerosis, it's the main cause of heart attack and stroke.
Remember: Some signs of chronic inflammation such as  heart or brain problems are silent. Symptoms  like fatigue or back pain can be easily confused with other complications
Therefore, it's key to get in touch with your doctor when things don't seem to be going the right way, of course, with your health. Diagnosis is the way to go.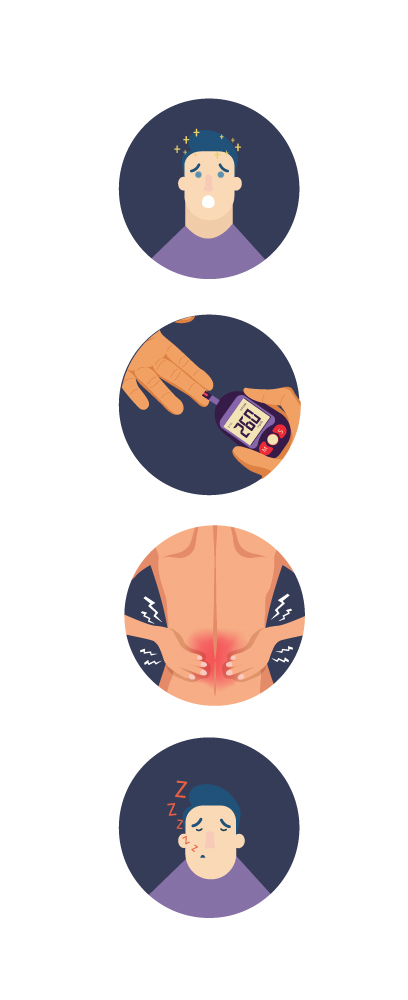 Diagnosis of Chronic Inflammation
The first step is a consultation with a general practitioner, this can be done from the comfort of your couch on ANY convenient day. The oDoc app makes diagnosis easy with a list of highly credible health professionals from Sri Lanka. 
After your consultation, expect blood tests for diagnosis. 
On that note, if you are diagnosed with any inflammatory condition, the doctor may prescribe a combination of medications, surgeries, supplements and lifestyle changes.
This depends on what kind of chronic inflammation illness you are diagnosed with. However, one usual common factor is lifestyle changes that can apply to anyone wanting to keep chronic inflammation at a distance. 
Healthy Lifestyle Changes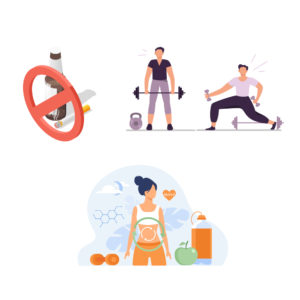 Quit smoking.

Limit alcohol intake.

Maintain a healthy weight.

Get regular physical activity.

Improve your diet with anti-inflammatory ingredients like olive oil, nuts, fatty fish, tomatoes and fruits like cherries, berries and oranges.
Take your regular check up seriously. Speak to a GP from the safety and comfort of your home via oDoc today!
Sources
WebMD
Healthline
Cleveland Clinic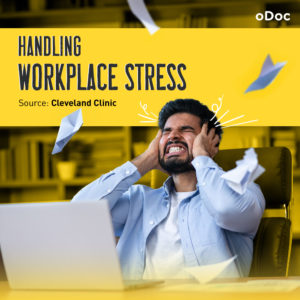 How to Keep Work Stress from Taking Over Your Life In today's fast-paced and competitive world, work stress has become an all-too-common problem that affects
Read More »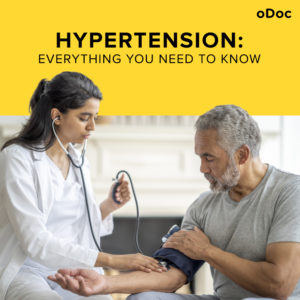 Hypertension: Everything You Need to Know Hypertension, commonly known as high blood pressure, is a chronic medical condition that affects a significant portion of the
Read More »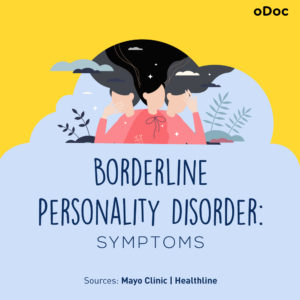 Understanding Borderline Personality Disorder: Symptoms, Causes, and Treatment. Borderline Personality Disorder (BPD) is a mental health disorder characterised by instability in mood, behaviour, and relationships.
Read More »
Channel a doctor in just three taps