Can you Live a Normal Life with Adult ADHD?
Life is falling apart; you can't meet deadlines, attend social events or focus on the simplest tasks. 
In other words, you feel like you can't function like a "normal" person. 
You may have adult ADHD. It directly translates to attention deficit hyperactivity disorder. It's a mental health condition that may get in the way of how your brain functions and result in hyperactivity, impulsive behavior and low attention span.
In Sri Lanka, adult ADHD is largely misunderstood, undermined and completely ignored. ADHD is only viewed as something that causes hyperactivity in kids. 
Well, that's MORE to it. 
Therefore, we are going to go cover: 
How common is Adult ADHD?

Adult ADHD symptoms 

What causes Adult ADHD?

Adult ADHD diagnosis & treatment

What is Sri Lanka doing wrong?

Being normal with Adult ADHD
How Common is Adult ADHD?
Every adult with ADHD had it as a child. While some kids outgrow ADHD, about 60% of them continue to have it as an adult.
According to a 2021 study, globally around 6% of adults showed ADHD symptoms in 2020. 
Many sources have confirmed that only a fraction of them have been diagnosed or treated across all cultures and countries. 
So, how do you know you have it? Let's find out.
There are 3 types of ADHD, some may have one, two or a combination. 
Inattention
Forgetfulness

Difficulty staying focused during conversations

Difficulty paying attention to detail

Easily distracted

Trouble staying organized

Not being able focus and commit to relationships

Terrible with time management
Impulsivity [the ability act without thinking]
Always interrupt others

Tendency to blurt out things at the wrong time and place

Prone to dangerous risks

Mood swings
Hyperactivity
Walk or move around aimlessly

Difficulty staying in one place

Excessive fidgeting and talking

Anxiety

Hyperfocus: The opposite of being distracted

Shifts from one task to another without completing any of it.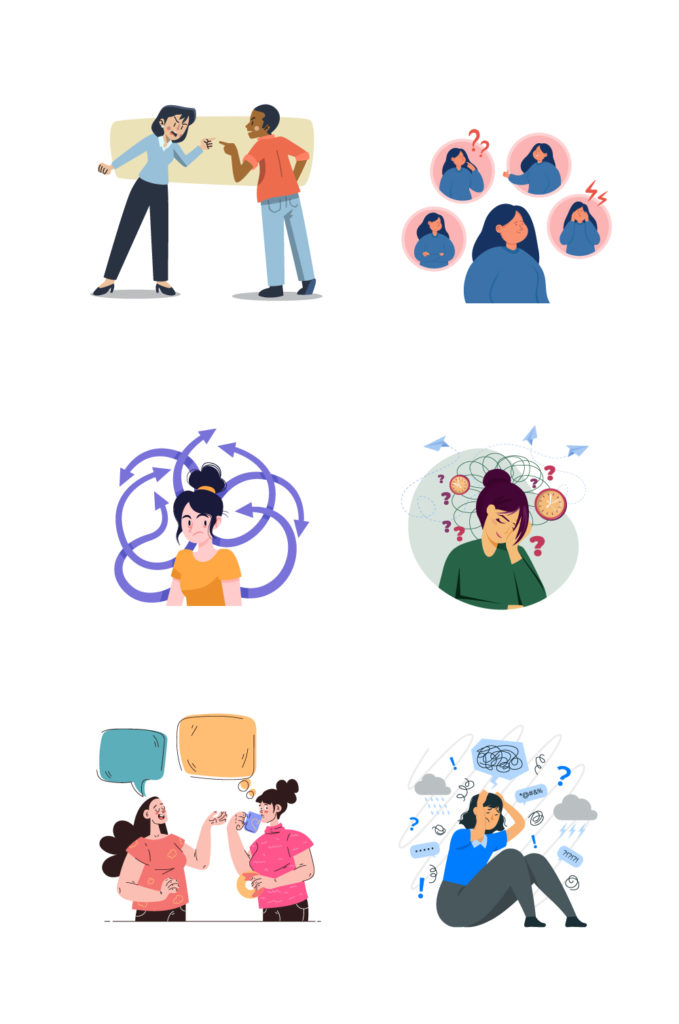 Quick fact: Almost everyone has the above symptoms. These are linked to adult ADHD, only if they occur repeatedly and get in the way of your daily life.
Actually, nobody really knows it. 
BUT, The Centers For Diseases Control and Prevention confirms that usually genetics is how attention-deficit hyperactivity is passed on. Around 3 out 4 diagnosed children have a relative with ADHD. 
Other risk factors for causing ADHD are: 
A concerning brain condition

Tobacco use, stress and alcohol consumption during pregnancy

Preterm birth

low birth weight

A low intake of nutrients such as magnesium, folate, zinc, or polyunsaturated acids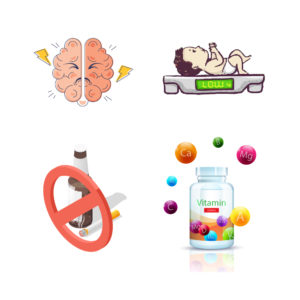 Adult ADHD Diagnosis & Treatment
If you begin to show any adult ADHD symptoms, consult your doctor. Using the oDoc app, you could reach out to the country's leading practitioners very easily.
The doctors may do a physical examination, run a few tests and most importantly, will check for the below. 
Adult ADHD symptoms

The time and place they started

The impact of these symptoms on your day-to-day

A family history of ADHD

Any other health concerns or recent life events like a divorce in the family
It's not possible to get rid of ADHD and you don't have to. All you need to do is manage it.
Your doctor will work with you using a combination of medications, skill training and counseling. 
People lead very happy, healthy lives with ADHD. 
What is Sri Lanka Doing Wrong?
We stumbled across a Reddit user who shared an experience of a psychiatrist dismissing adult ADHD saying, 'everyone feels like they have ADHD'. 
If you ever experience adult ADHD symptoms and someone brushes it off, ignore them and not the symptoms. 
In Sri Lanka, overlooking ADHD is very common and that is the root of all obstacles staying in the way of leading better lives. 
Secondly, hyperactivity and other adult ADHD symptoms are seen as mental illness. It's merely a psychiatric diagnosis/condition. University of Jayewardenepura Faculty of Medical Sciences Department of Psychiatry senior lecturer and Colombo South Teaching Hospital Kalubowila honorary consultant psychiatrist Dr. Dulshika Waas confirms this. 
Being Normal With ADHD
You can be having attention deficit hyperactivity and still be normal. It's just a condition. It doesn't make you any less. 
It's one of the many obstacles people face. 
If at all, it makes you extraordinary. Think of all the high-spirited and spontaneous energy you bring to this world. 
Get the best out of this by keeping it at bay with prescribed doable treatments and counseling. Your first step is to consult your doctor for a quick diagnosis via oDoc today!
Sources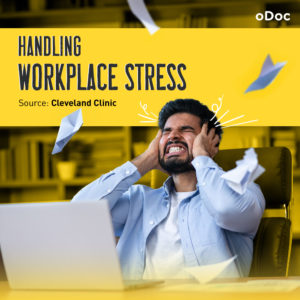 How to Keep Work Stress from Taking Over Your Life In today's fast-paced and competitive world, work stress has become an all-too-common problem that affects
Read More »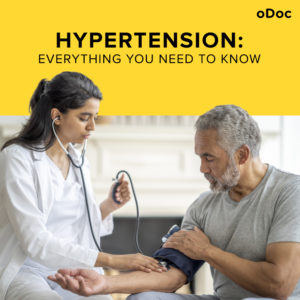 Hypertension: Everything You Need to Know Hypertension, commonly known as high blood pressure, is a chronic medical condition that affects a significant portion of the
Read More »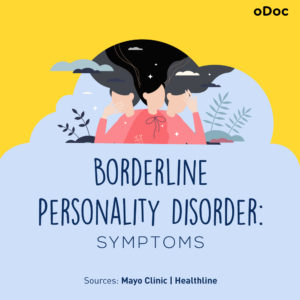 Understanding Borderline Personality Disorder: Symptoms, Causes, and Treatment. Borderline Personality Disorder (BPD) is a mental health disorder characterised by instability in mood, behaviour, and relationships.
Read More »
Channel a doctor in just three taps