Let's talk flu, its prevention and home remedies.
Boo-ger season is here! Let's begin by defining flu (short term for influenza) because it's usually misunderstood as fever or cold. Flu is a common respiratory infection caused by the influenza virus and is usually a very mild illness. Having said that, influenza can be a serious threat, especially for new babies, people who are over 65, and those with chronic illnesses. A weak or under-developed immune system is a common reason why flu can cause complications to some.
Understanding this moderately-complicated sickness means knowing it's seasonal and in Sri Lanka, it peaks between April-June and November-January. Not to be a bummer, these are the months we celebrate New Year, Diwali, Thanksgiving, Christmas and Vesak—a time when people mostly gather, and flu is highly contagious. Uh-oh.
Fret not, the good news is that you can prevent and prepare so keep reading as we are about to share the symptoms, preventions and natural home remedies.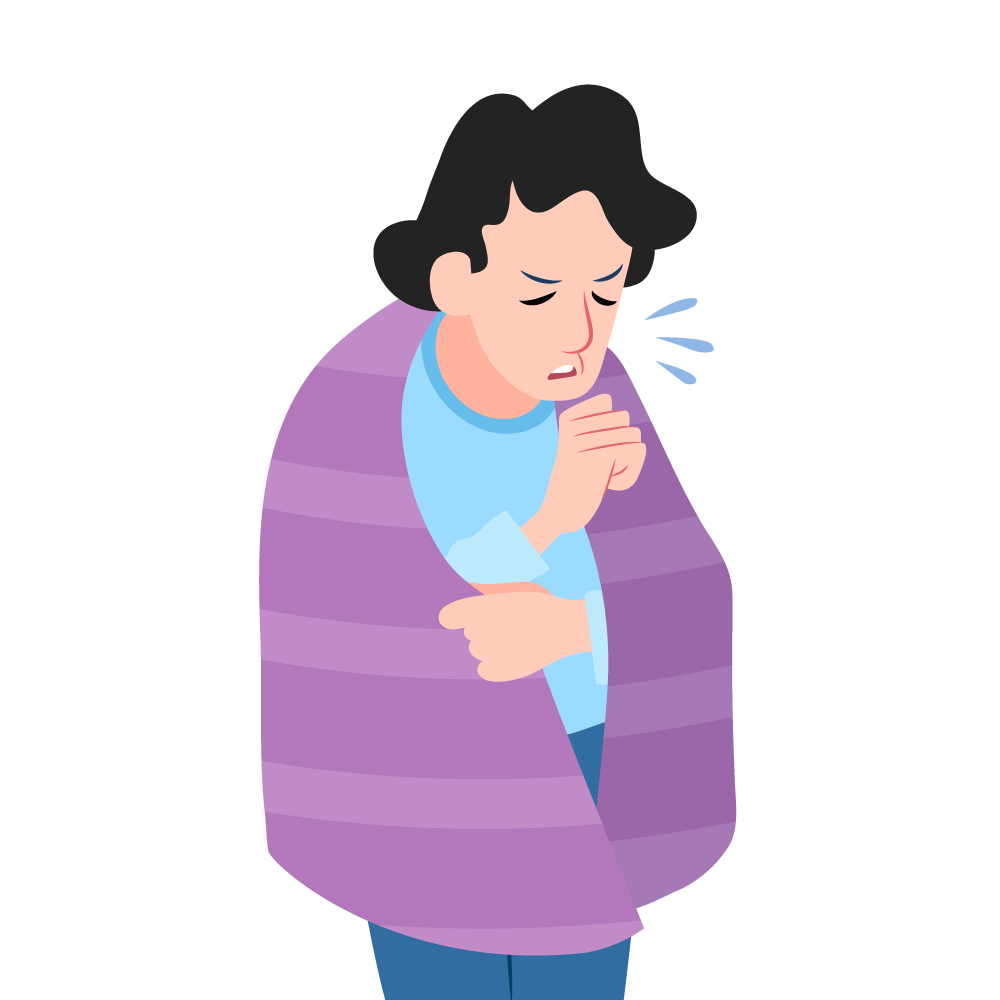 Influenza symptoms
Fever or having chills

Cough

வறண்ட தொண்டை

Runny or stuffy nose

Muscle or body aches

Headaches

Fatigue (feeling very tired)

Some people may also have vomiting and diarrhoea. (This is common in children)
Also, there are ways to tell if you are affected by flu or just having a common cold. You always know when you're about to catch a cold as it affects you quite gradually. On the other hand, flu catches you off guard by showing up on a random day. Also, fever, aches and fatigue are usually more common for influenza than cold. Flu can lead to serious health problems and cold doesn't, so by being aware allows you to take care of yourself and others better. 
Prevention is better than panicking – remedies for flu
While it is an instinct to not want an infected person next to you, demonizing them isn't the answer. It's only going to make things worse as people may try not to reveal their sickness. It's a crazy world out there so simply the following preventive steps: 
Avoid close contact with an infected person

. Wear your mask, avoid physical contact  and sanitize regularly. If you are infected, stay indoors as much as possible and be responsible. 

Cover your mouth and nose.

Flu viruses spread mainly by droplets when those infected cough, sneeze or talk. Use a tissue to cover your mouth and nose  (or just wear a mask!) when talking or sneezing. Make sure to toss the tissue in a bin after using it.

Wash your hands regularly! This goes without saying but it's too crucial to not emphasize. Carefully wash your hands with soap and water by scrubbing for at least 20 seconds. If you're out and can't find a sink next to you, use a sanitizer after using door handles, railings, etc.

Avoid touching your eyes, nose and mouth.

Infections enter your body through this.

Clean and disinfect surfaces and objects that might be contaminated

.

Check with your doctor if you could take the flu shot.

Take care of yourself

with enough rest, nutritious food, physical activity and plenty of fluids. They support your immune system and are a good force against the virus.
Before you start making notes, remember the first step is always to consult a doctor.The home remedies are simply an aid to sail smoothly in your recovery process and it's never the sole answer. 
So you got the flu? Avoiding the flu is quite a task so try not to be hard on yourself. Usually, mild flu symptoms disappear on their own and prescribed medication go a long way. Meanwhile, trying proven home remedies can make you feel better and help speed up the recovery process. Here are some suggestions.
Rest more: Your immune system has extra work to do while you are sick. By sleeping more than usual, you save energy for your immune system to do its job.
Have faith in fluids: A fever can dry you out and the moisture inside your lungs will evaporate fast when your body temperature is high. Therefore, help yourself with hydration.
Get some fresh air: Spending time outdoors helps to soothe your breathing. Make sure to do this in your garden or in isolated open areas for others' safety. 
Take zinc and vitamin C supplements: They help with strengthening your immune system and make you feel better soon.
Take probiotics: It's a natural bacterium that supplements your microbiome and stimulates your immune response. You can consume them in the form of cultured or fermented foods like yogurt, kombucha and pickles. 
Gargle with salt water: This helps to soothe a sore throat by pulling water from surrounding tissues to decrease inflammation, wash out mucous and bring moisture.
Slurp into a bowl of soup: Broth contains electrolytes that balances your body. The steam from heated soup helps to soothe your dry nose and throat. Surround yourself with essential oils: Oils made with tea tree leaves, lemon and eucalyptus can help unblock nasal passages. 
Use tea to fight it: Green tea, ginseng tea and hibiscus tea are known to have effects against influenza. Honey is an effective cough reliever, so maybe you could use that to sweeten the tea. 
Time to see the doctor
If you are an adult with flu symptoms, speak to a doctor, if the fever lasts longer than  3 days  or the cough lasts longer than 2 weeks. Anyone having trouble breathing should get treatment right away! Aside from that, adults shouldn't overlook chest pain and children be taken to the emergency room if they are having problems passing urine, fever higher than 104 degrees or if they are overly sleepy.
 If you are experiencing any of the symptoms or would like more information on how to prevent or treat the flu, speak to a GP from the safety and comfort of your home at any time via oDoc. Stay safe! 
Sources
Healthy Habits to Help Protect Against Flu, 

CDC (2022)

Epidemiology Unit,

Ministry of Health (2022)
Channel a doctor in just three taps
இப்போதே oDoc ஐ டவுன்லோட் செய்க