How to get the most out of your consultation
Written by Dr. Haroon Thowfeek
Before your consultation on oDoc, it is best to be well prepared. A well-organized patient not only makes efficient use of the doctor's time but is also likely to get better medical care, as they are helping the doctor a great deal in making an accurate diagnosis. Here are the steps you can take:
Create a list of issues or queries you want to discuss
Makes sure you have all your medical records with you. You may even bring a note book to jot down all the important information the doctor tells you.
Remember to inform your doctor about all your symptoms. List them in a chronological order, starting from the time when you first noted that something was not right
Make a list of all the medications you are taking or let your doctor know what remedies you have tried earlier, and whether they have helped you or not. Alternatively, you can collect all your medicines and show them to your doctor.
If you have consulted a doctor earlier or have undergone relevant tests, please share this information with your present doctor. This information will help your doctor plan your treatment better.
Once you've spoken about the above with your doctor, you can ask him what he thinks your condition could be. If you do not agree with the doctor's diagnosis, make sure to ask them more questions and understand why the doctor has come to this diagnosis. If you do not agree with it, you are unlikely to follow his advice and treatment, so it is always best to get your concerns sorted.
When the doctor presents you with a diagnosis, you can ask the following questions:
What is the diagnosis? Find out the complete medical name – and what it means in plain Sinhala/Tamil/English!
What is my prognosis (outlook for the future)?
What changes, if any, will I need to make in my daily life?
Is there a chance that someone else in my family might get the same condition?
If you cannot understand your doctor's explanations, here are a few questions you can ask:
Could you explain in simple Sinhala/Tamil/English?
Can you write it down for me?
Can you draw what you are describing?
Where can I find more information about this subject?
What happens if you and your doctor differ about a treatment option? Let me point out that there's a right way of approaching your doctor and a wrong way. It's simply a matter of mutual respect; you wouldn't want your doctor to assume the worst about you, so, don't assume the worst about him! Often, if you can put across your feelings and apprehensions in the right way, you can get your doctor to help you. Explain your needs to the physician in a polite way, without any belligerence or hostility. Remember that you are both on the same side – yours!
In order to best support your doctor and them you, make sure to do the following:
Get ready for your appointment on time or if you are unable to make the appointment, cancel ahead of time  
Do your best to explain exactly what is bothering you. i.e. You can express your anxieties and apprehensions clearly.
Answer the doctor's questions honestly.
Volunteer any important information that the doctor may not specifically ask about, including family history.
Let the doctor know if you cannot follow his directions and specify the reasons why.
Take medications as directed, strictly adhering to the dose schedule. Do not stop taking your medication once you feel better. Make sure to stick to the timelines your doctor has provided you with.
If you disagree with your doctor, express your  dissatisfaction in a courteous manner
While your doctor can provide guidance on your sicknesses or any medical conditions, you will be doing most of the legwork in getting your mind and body to its healthiest state.  So take an active interest in your medical care. After all, this is the only body you have! Patients who know how to make the most of their doctor get better medical care. Therefore, it's very important that you learn how to do so!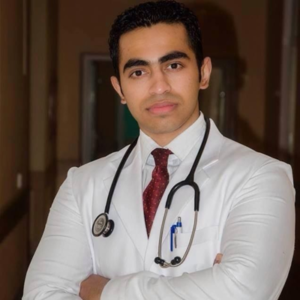 Dr. Haroon Thowfeek, MD
Family Physician on oDoc
SLMC Number 35006
Sri Jayewardenepura General Hospital
Channel a doctor in just three taps
இப்போதே oDoc ஐ டவுன்லோட் செய்க