Back to School - A Battle Between Education and COVID-19
Students are finally returning to school. But as parents, many are worried about COVID-19 safety. But while preparing to return to school, it is also essential to think about the other ways to keep your children safe and build an environment inclusive of everyone. 
Here are a few tips to help protect your children from this virus.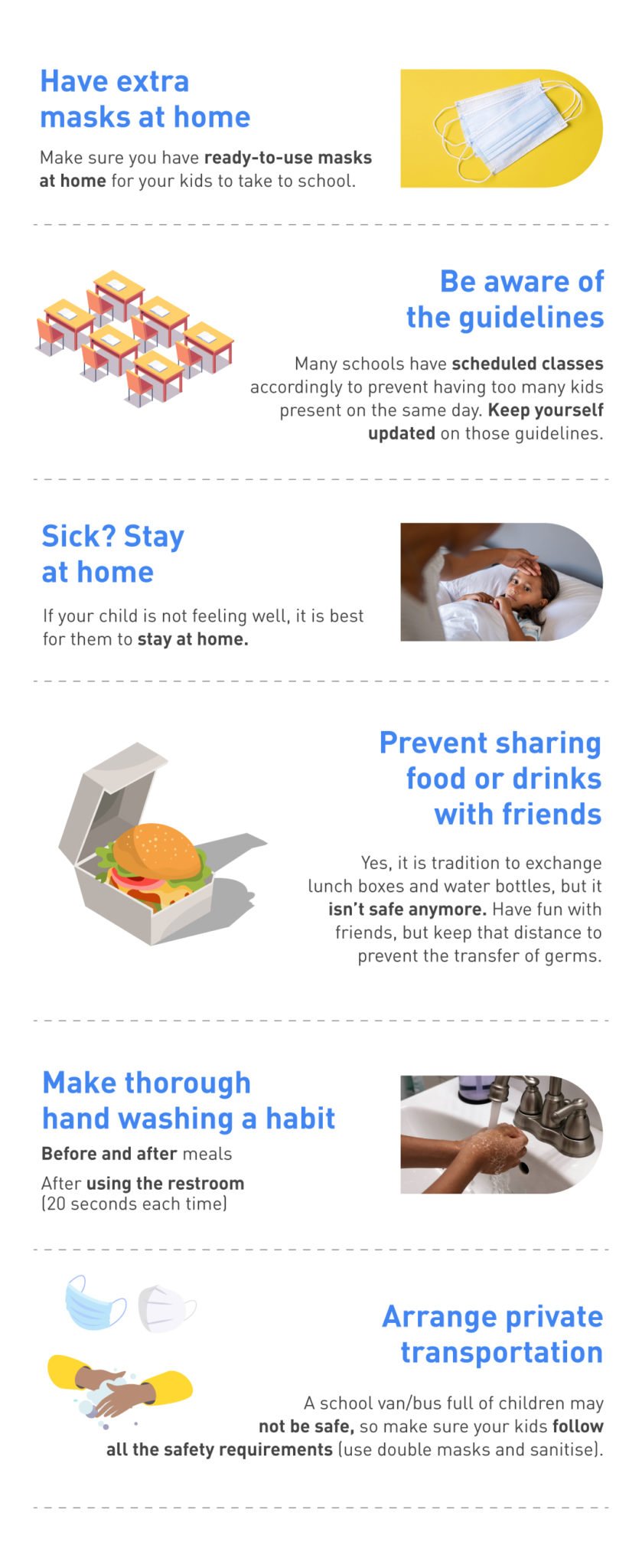 If you have any questions regarding your child's health or would like some medical advice you can consult a paediatrician or a general physician from the comfort of your home via the oDoc app. Click here to download oDoc now.
References:
What Do Students Need This Back-to-School Season?, Raliance (2021)

Be Back-to-School Ready, Weill Cornell Medicine (2021)
Channel a doctor in just three taps
இப்போதே oDoc ஐ டவுன்லோட் செய்க